Today's post is all about the season's biggest trends for fall, and how to incorporate them into your everyday wardrobe. Instead of rounding up super obvious trends we are seeing, I'm mixing it up with a few slightly more fashion forward and a few that are very visible currently.
Personally, I'm loving the red errthang trend we are seeing–and for someone who has like, three red items in her closet, that's saying a lot! Ha.
As always, I'll list everything down below (along with the video!) so you can snag the pieces for yourself, if you'd like.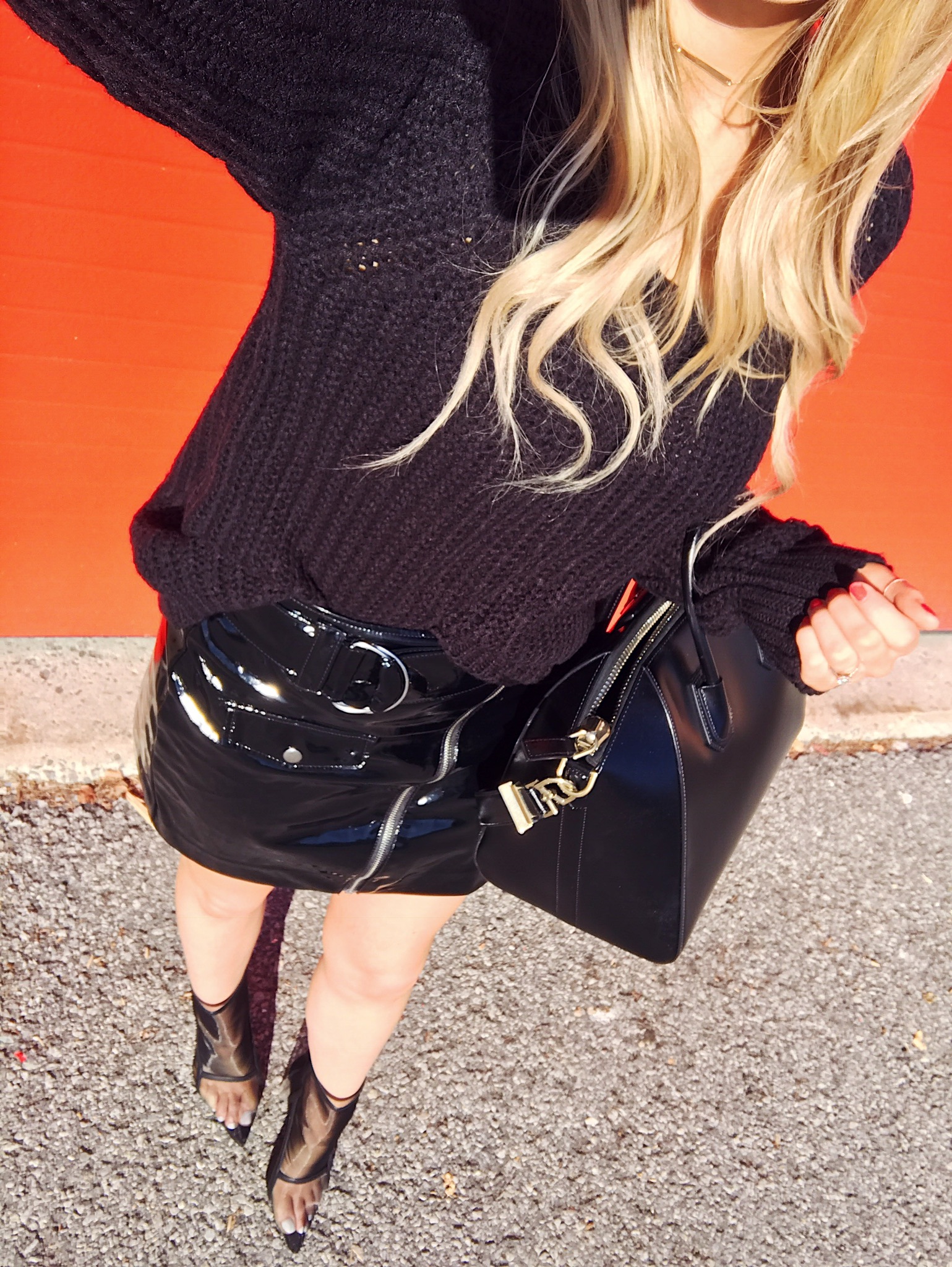 FALL TRENDS FOR 2017
If you liked this video, please SUBSCRIBE, it helps me know you're picking up what I'm putting down (haha, I love that saying #cheese) but also lets you see new videos go up more easily. Additionally, it helps me know to continue making videos you'd like to see.
Hope you are all having a fantastic almost-end of the week. See you tomorrow! xo
THINGS I MENTIONED ‣ ‣ ‣
‣ TIE-SLEEVE SWEATER — 35% OFF! (SIMILAR, SIMILAR)
‣ BELL SLEEVE BLOUSE — UNDER $30!
‣ RED BERET (hat)
‣ A few more red pieces I'm loving: here, here & here
‣ MESH STAR TOP
‣ MESH BOOTIES (ALSO IN NUDE)
‣ VINYL SKIRT (SIMILAR IN FAUX LEATHER)
‣ BAKER BOY HAT — NOW ON SALE!
WEARING ‣ ‣ ‣
‣ DISTRESSED CHOKER TEE
‣ FAUX LEATHER LEGGINGS
SHOP THE POST