Alright ladies, today's post is an easy throw on 'n go look–be it for an easy dinner with the girls on a patio, a date night where you might want to indulge a little (hello, flowy dress) or even a casual summer party. I snagged this black dress for my birthday back in March but always had it in mind for summer with espadrilles, peep-toe booties and flat sandals.
Since this dress can be a little sheer, I typically wear a slip underneath, something that's not fitted but just provides a bit more coverage in case I'm out in the sun 😉
If you're looking for something that does more body shaping (I have those too), this one looks like a good one and it's quite budget-friendly.
SHOP SLIPS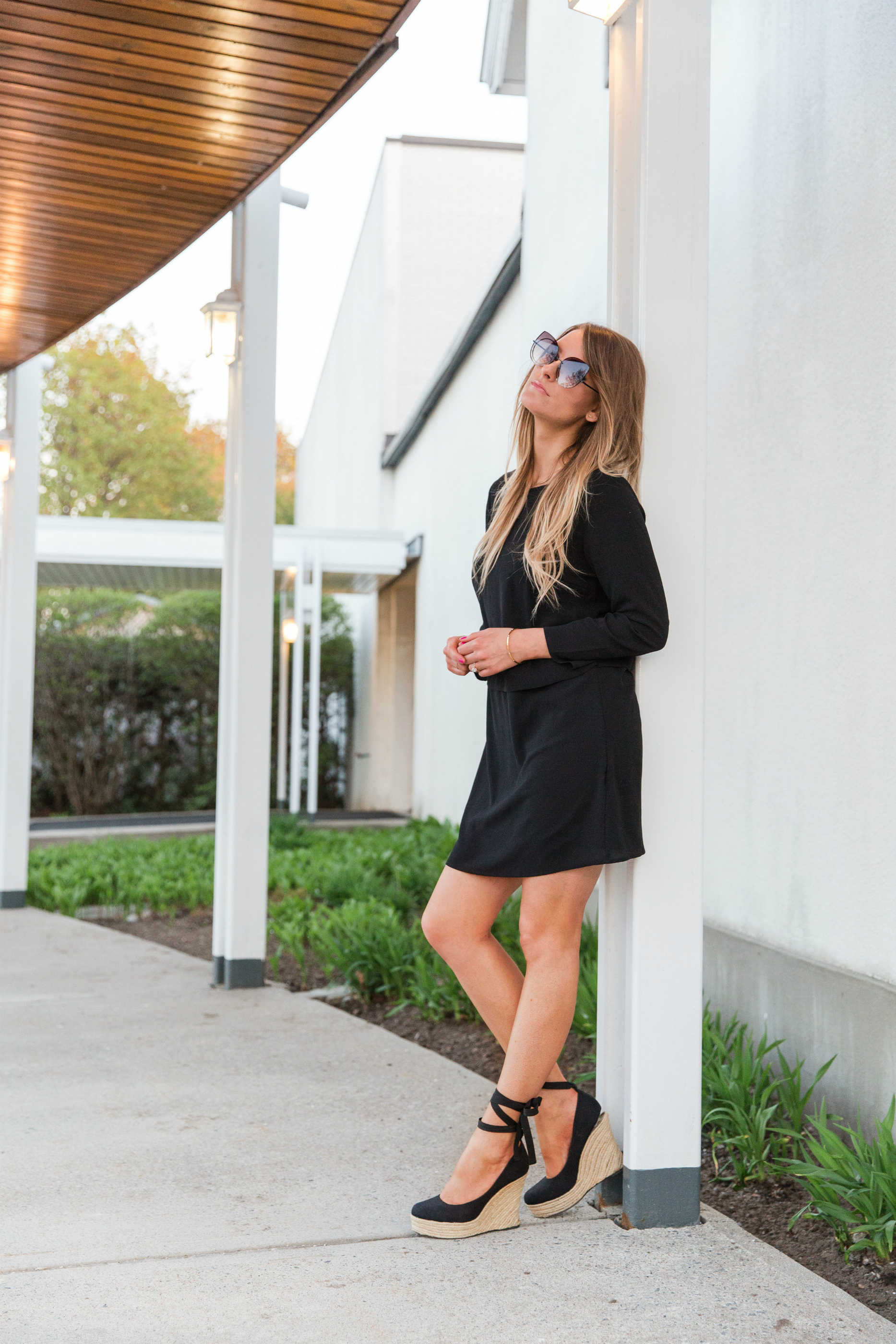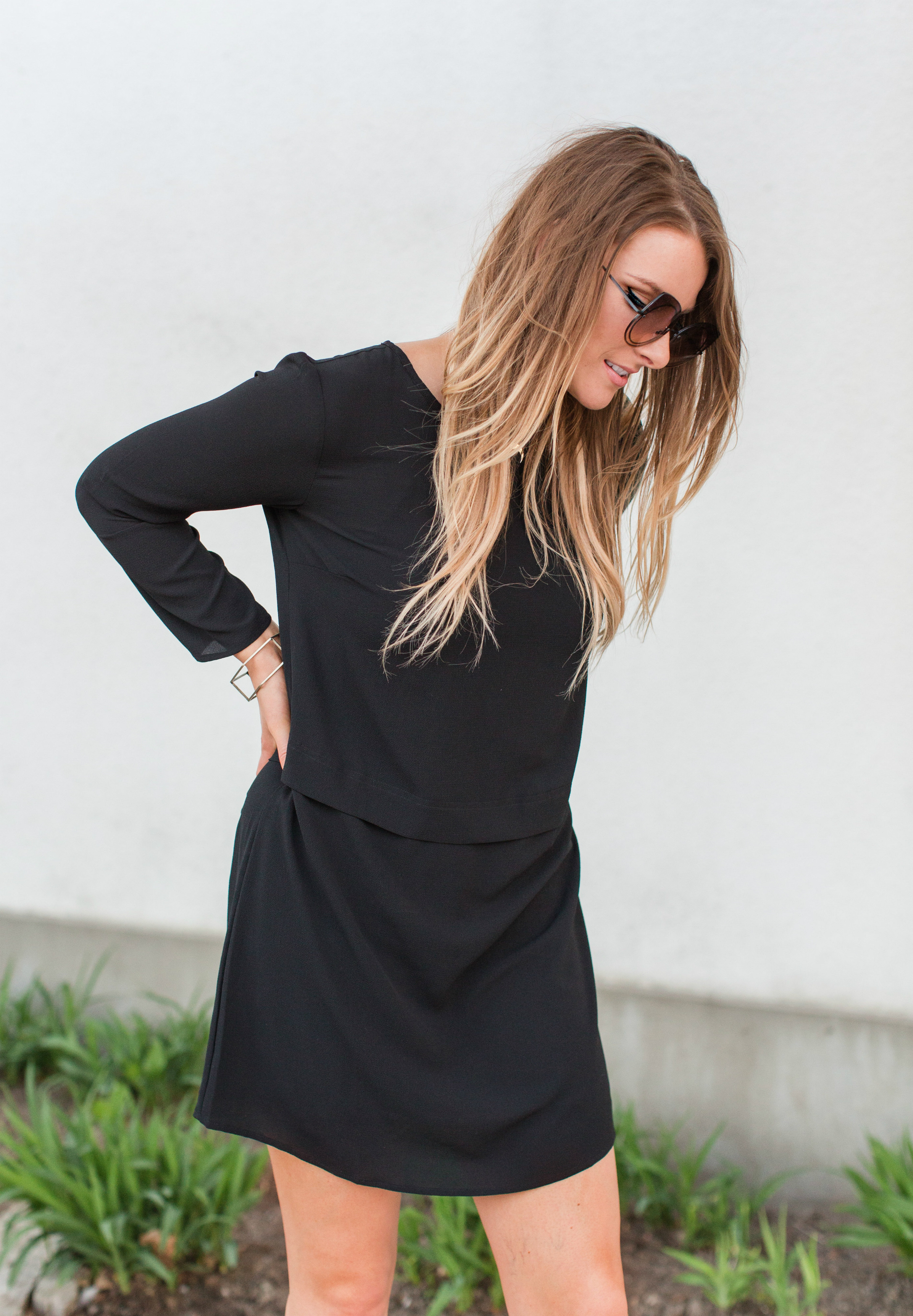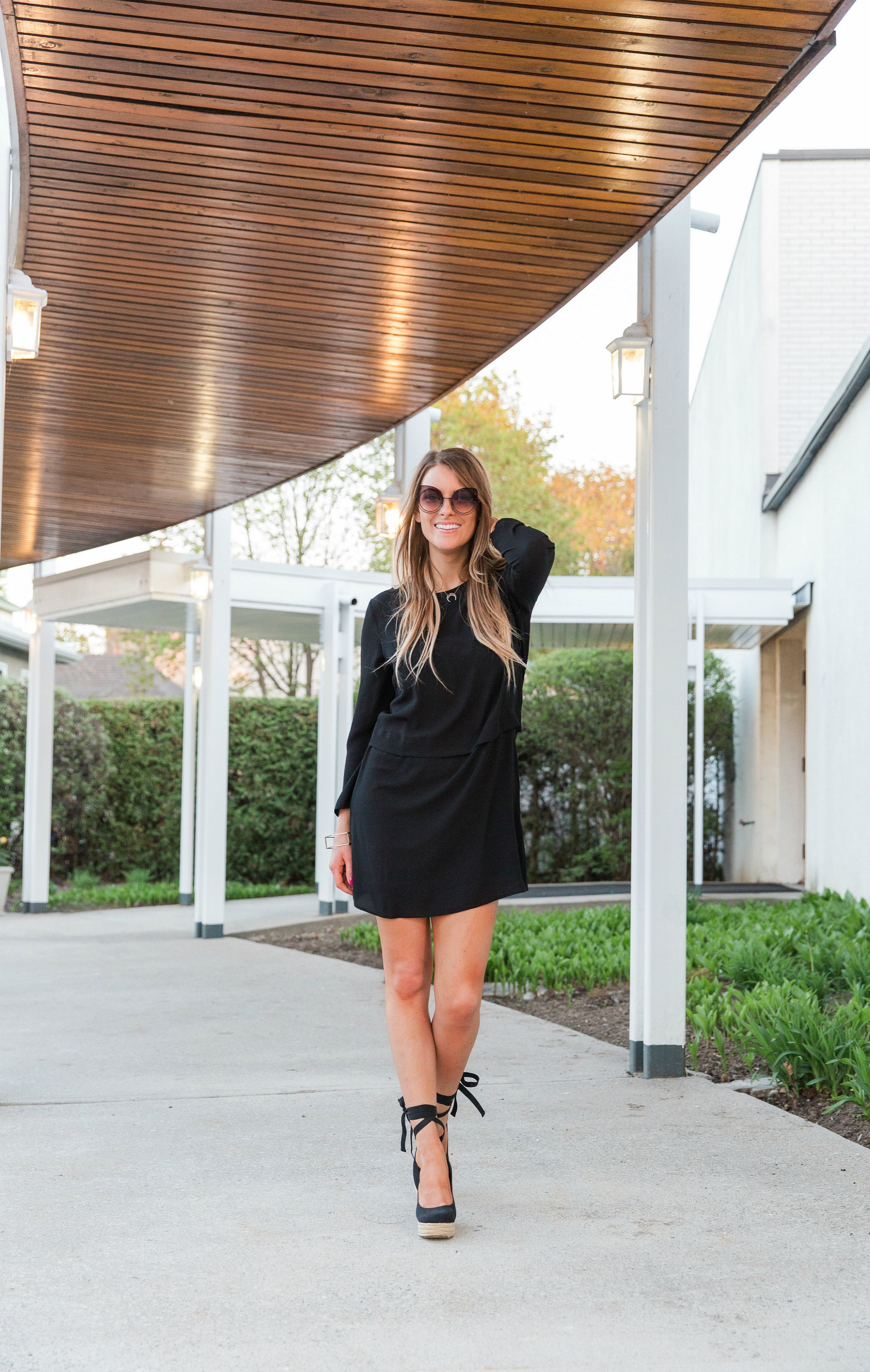 O U T F I T D E T A I L S : JACQUELINE DE YONG DRESS (SIMILAR) | HORN NECKLACE | SUNGLASSES | ALDO ESPADRILLES (SIMILAR)
Black is my jam and even in the summertime, I'm going to wear it. I love how versatile a simple black dress can be, and it's easily something you can take into the cooler months later on this year but swapping out sandals and pairing with booties or OTK boots (BTW eyeing these, now that they have finally gone on sale). I used to feel so weird wearing black in the summer, but just like winterizing white, if you make it summery, I say go for it.
Enough about cold weather–happy first day of summer! We made it, and it's time to make the most of it. It's been a crazy week for me on this end, and I'll share more in a few weeks about what is going on. Marco has been away for work and is back tomorrow, which is so great because I need my person to lean on, if you know what I mean? Plus it will be the weekend and looking forward to hosting our monthly game night with friends!
In other news, my wedges are super old but I found these ones which are even better and I can't decide if I want them in black or tan?! Thoughts? Mine are starting to fall apart (literally, the heel came detached from the shoe on this day–wtf?!) so I'm thinking black to replace. They are such a great staple and I love that the heel is sliiiiiightly lower, making them a great everyday option.
Hope you girls have a great Thursday!
SHOP THE POST
Photography by Lisa Provençal.