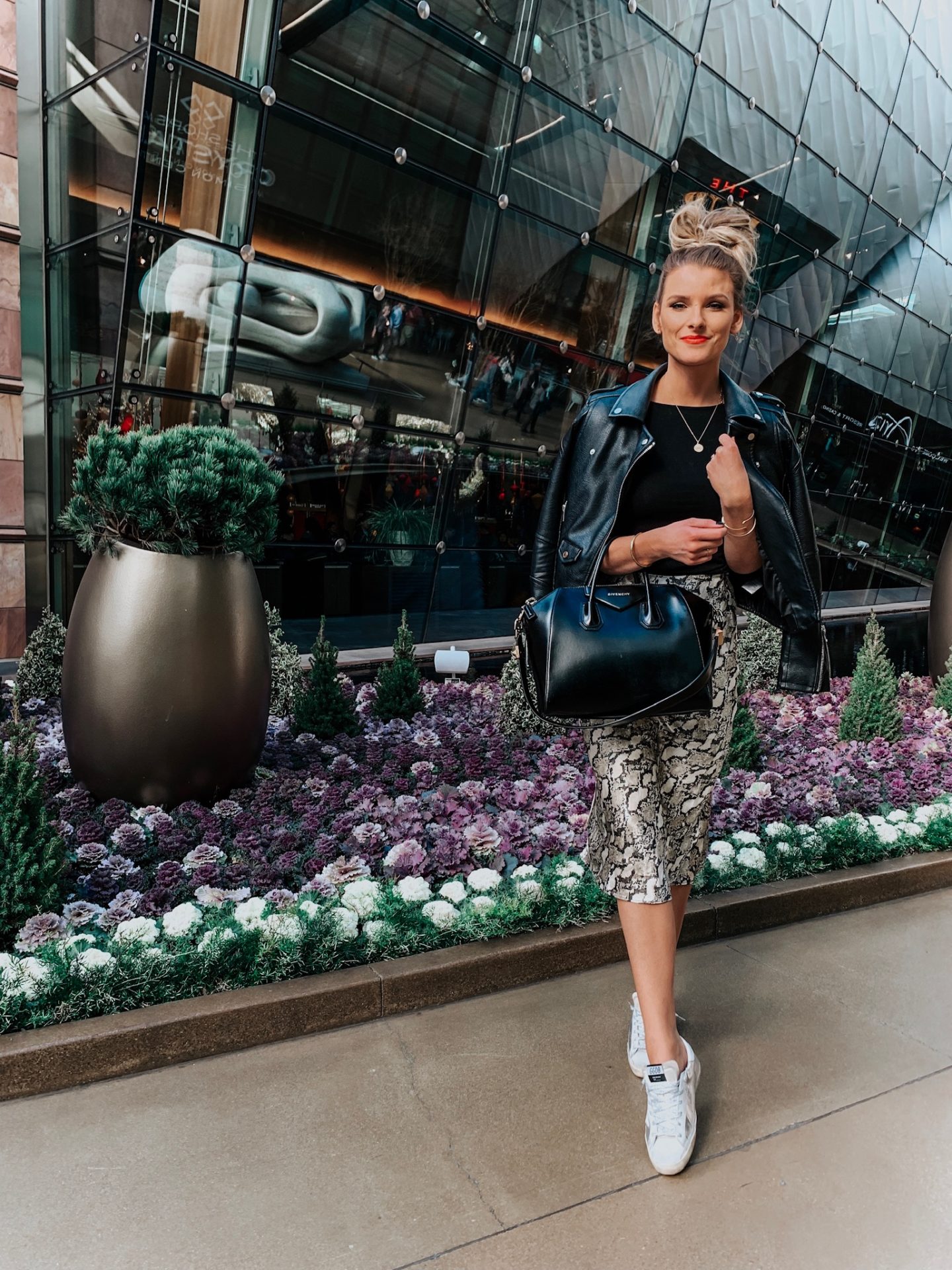 I threw this snake print skirt into my suitcase at the last minute as we were leaving for Vegas and am so glad I did! I basically packed all denim so this was a nice switch up from my usual exploring style and a little more elevated yet still super comfy.
The thing about midi skirts is that they are almost as comfy as pants–and as a true pants lover, that's saying a lot. The length makes it easy to get in and out of Ubers, you're quite covered if it's a little bit chilly (it was), and I like this look best with sneakers over heels anyways so despite it looking pretty stylish, I was also extremely comfortable and happy.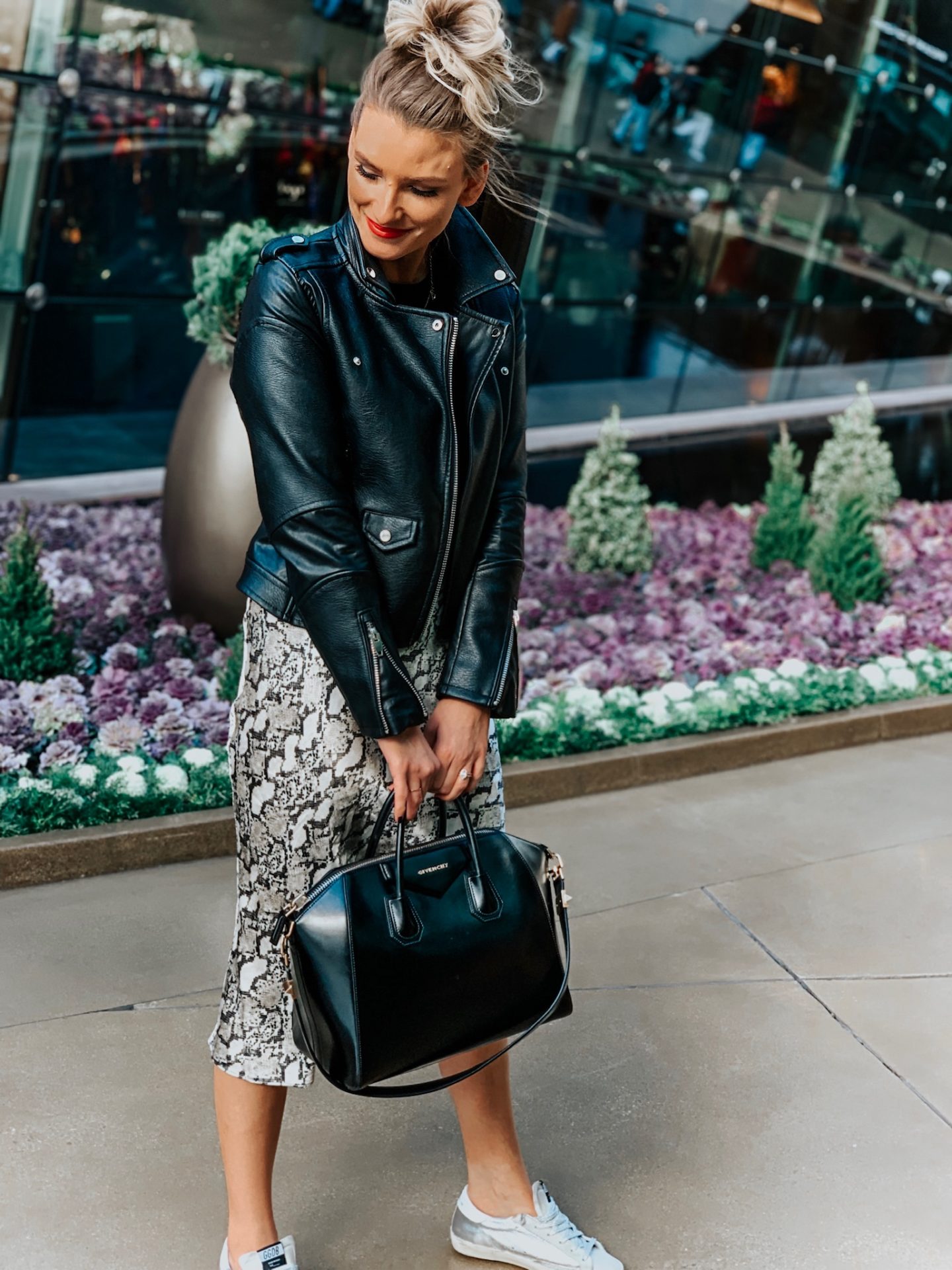 O U T F I T D E T A I L S : FAUX LEATHER JACKET | 3/4 SLEEVE TOP | NECKLACE | SNAKE PRINT SKIRT (ALMOST IDENTICAL, LOVE THIS) | SNEAKERS (BUDGET FRIENDLY) | BAG (BUDGET FRIENDLY)
On this day in Vegas, we were walking a ton and exploring shops. We did end up taking an Uber a couple times from one end of the strip to another, but also made it to my favourite restaurant: Javier's in the Aria.
I love Mexican food and Javier's is on another level–it's chic Mexican and we have nothing like it in Ottawa. Every time we go to Vegas, we hit it up because I love it so much. If you're a taco/margi/Mexican lover like me, highly suggest. It's also a great place for a date night in Vegas or a casual lunch–I so wish we had a spot like this at home!
We are snowed in today, we got a record amount yesterday afternoon and overnight and it's supposed to start up again around noon. Missing that Vegas sneaker life, right about now 😉 Hope you girls have a great day!
SHOP THE POST