Good morning, TGIF!
How was your evening? Marco made us a fantastic dinner and we started watching Bohemian Rhapsody (so good!), but of course, didn't finish it in one sitting. Maybe tonight, it's superb thus far.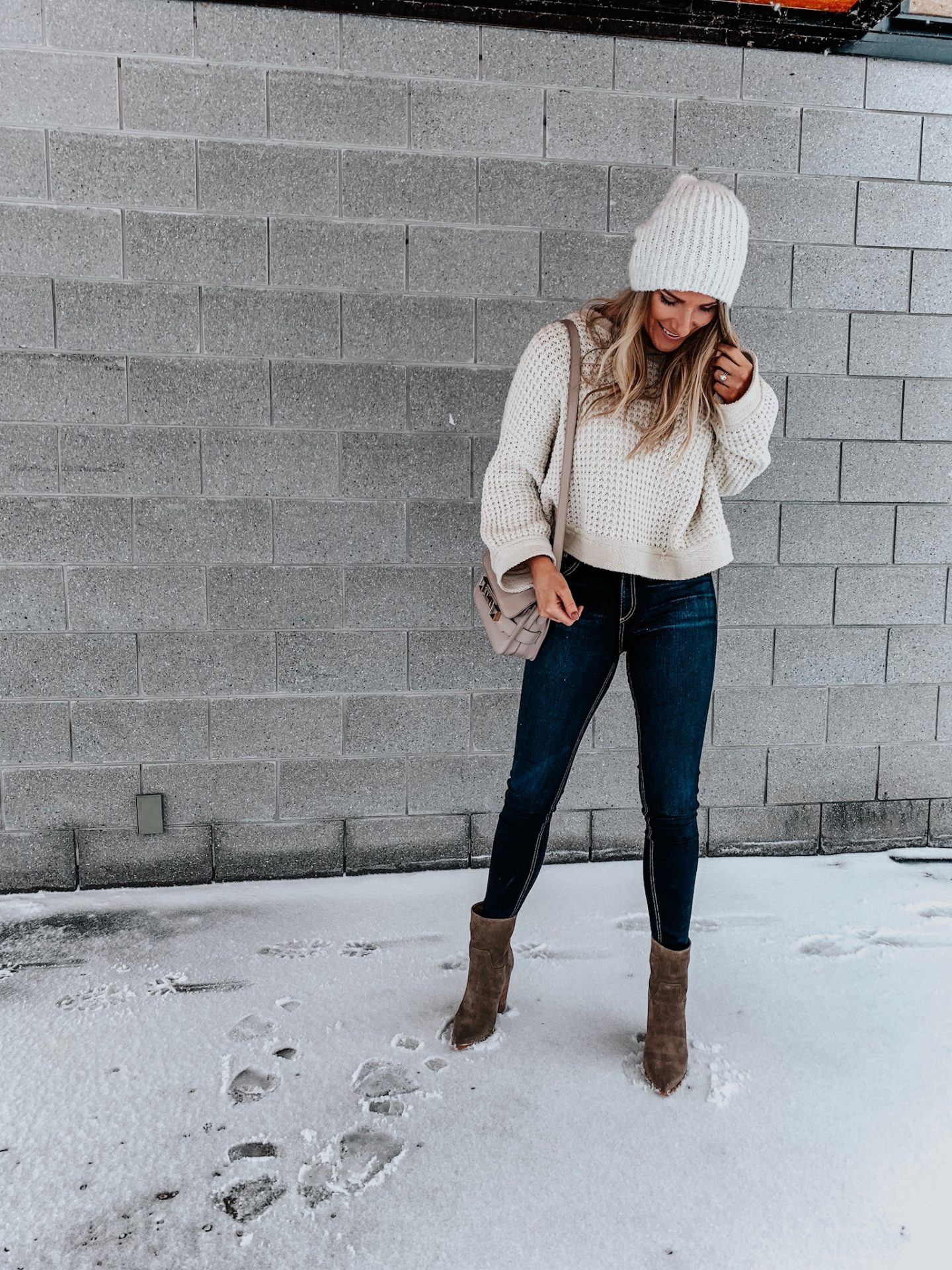 O U T F I T D E T A I L S : LEMON BEANIE (SIMILAR, SIMILAR) | FREE PEOPLE SWEATER | RAG & BONE JEANS | BOOTS | BAG
I am still working on my Vegas recap post for you girls plus have one more outfit to share but we are having (another) massive snowstorm today so I figured this was appropriate 😉
I'm not going to lie, I'm so ready for winter to be over, but it doesn't seem to be slowing anytime soon. That said, I've stocked up on beanies and pom hats this year and rotate between them. I will even wear these inside at times–looks cute with lounge wear if you're having a cozy night in too.
Last year, I was all about the pom hats, but this year I've brought out my beanies again and am loving both for different days. A slouchy beanie is a great way to add some edge to your look, and an easy way to cover up a bad hair day 😛
What are you girls up to this weekend? We have a couple of friend get togethers and I have a baby shower on Sunday! I will also be doing my Try-On Tuesday this weekend so check back. Hope you have a good one!
SHOP THE POST