A lot of the outfits I share on here are more weekend to night out looks because those are my favourite and what I wear the least of. Most of you know I work a corporate, 9-to-5 job and so through the week, my wardrobe consists of business casual looks. When it comes time to shoot for the blog, I want to step away from that and wear the things I really love–either something edgy or something pretty casual.
However, I know a lot of you have been asking for more office outfits and I wanted to share this new skirt I'm so crazy about! I picked this up a few weeks ago (shared it in the Try-On Tuesday of that week) and am obsessed. They came out with a white colour (which I shared on the A.Co FB page), but it's since sold out–good thing, because I wanted it and do not need it 😉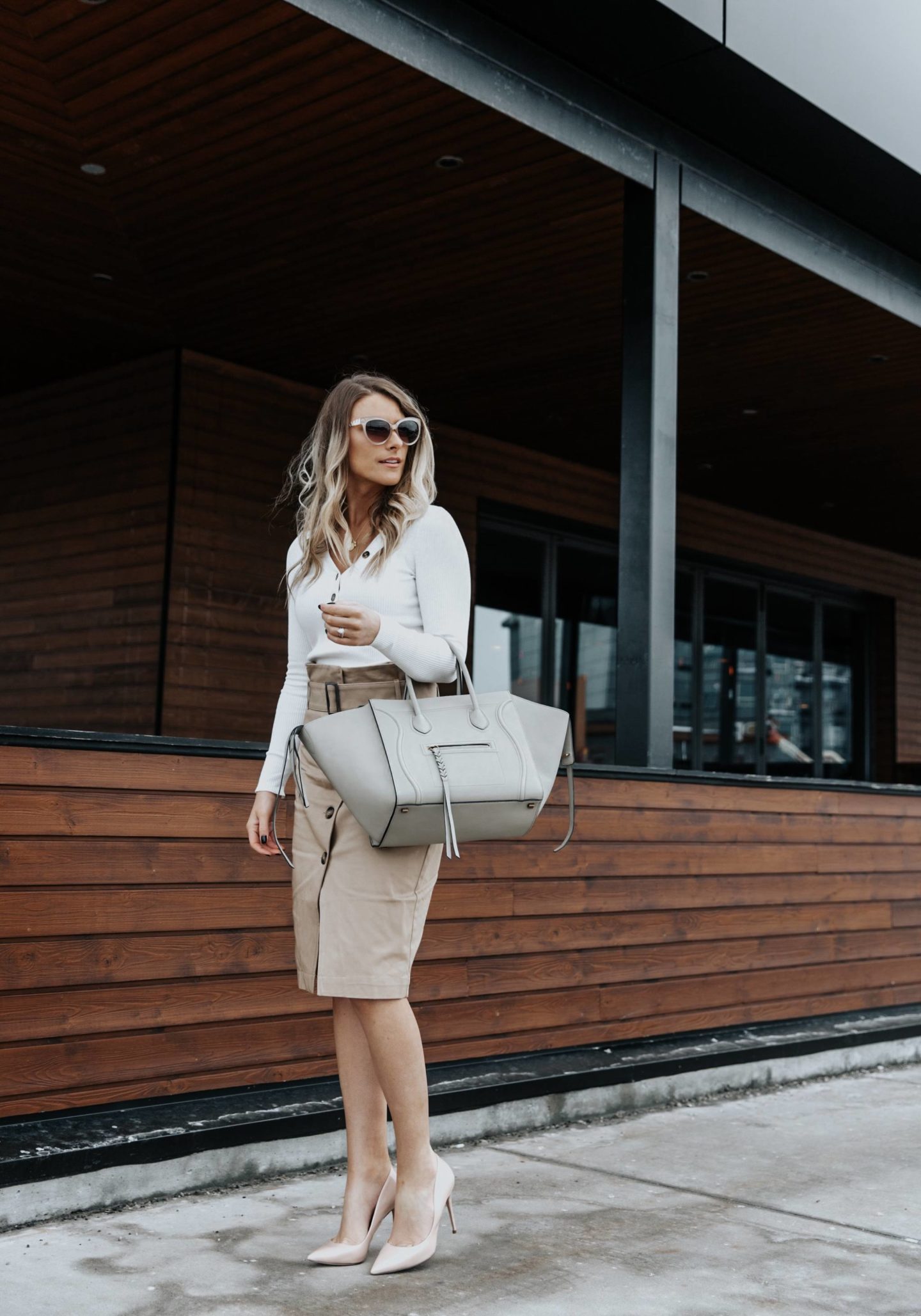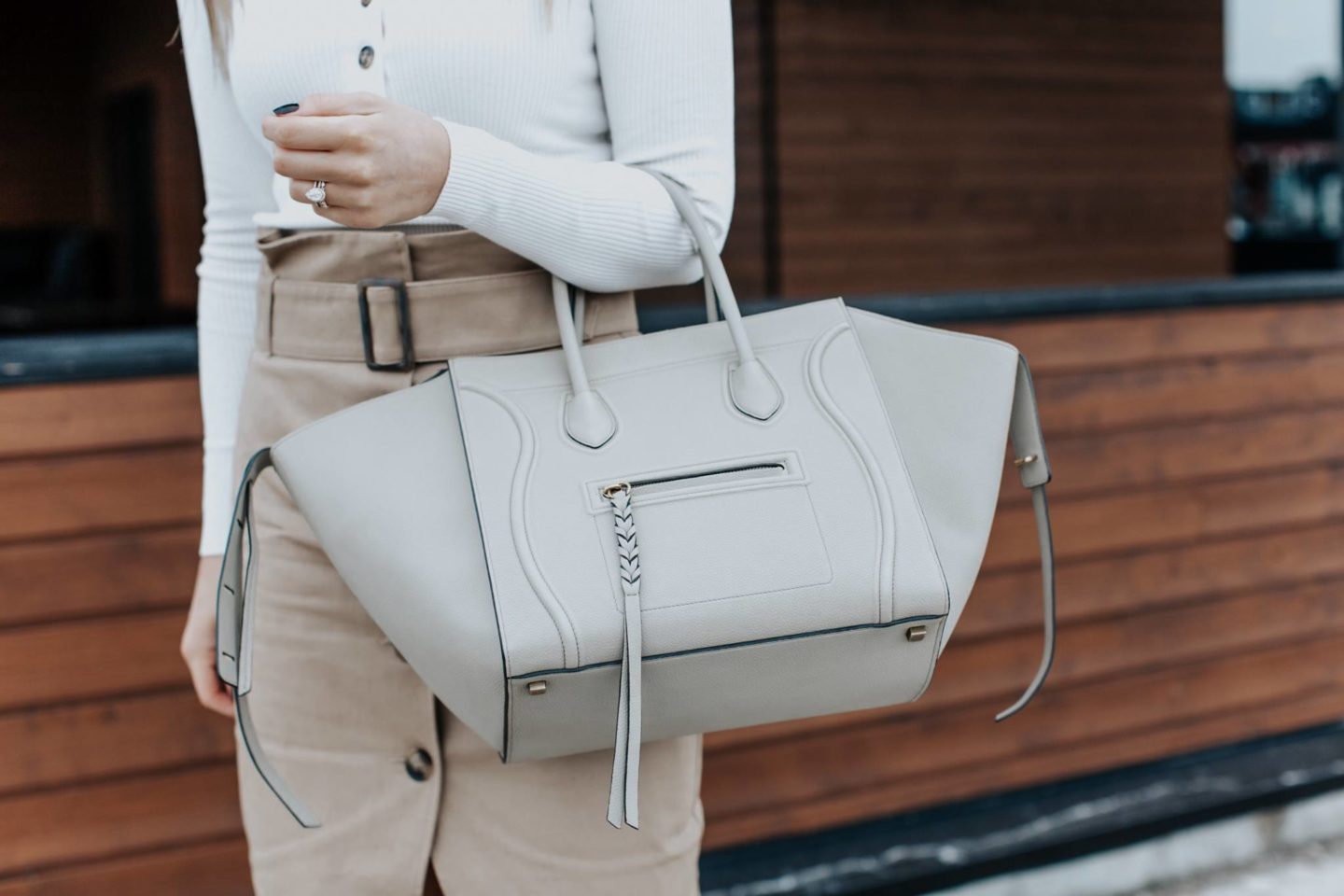 O U T F I T D E T A I L S : TOP (SIMILAR, SIMILAR, SHORT SLEEVE) | NECKLACE — I TOOK THE TASSEL OFF MINE | BUTTON THROUGH SKIRT / SAME SKIRT CURVY SIZING (LOVE THIS, SIMILAR, SIMILAR) | PATENT PUMPS (NUDE LEATHER) | CELINE BAG (BUY PRE-OWNED)
I just checked and the skirt is sold out (ugh!), I'm so sorry. That said, I have & absolutely love this skirt (in the green colour) and they've restocked it again this year. It doesn't have the buttons, but it has the paper bag waist and it's so flattering! I went down a size (tall, 6) as I find the brand runs a little big. You can see me wearing mine in this post. I also love this one, and had it in my cart but realized it was way to similar to the one I'm wearing today.
Also, if you're looking for a new work pump, these ones are so good! I have been wearing my nude leather pair ton at work and they are starting to break in, which is nice. I went with my true size but they were pretty snug–however, I've had my former nude pumps for years and they've stretched out so much, they flop when I walk. If you're debating between a leather or patent, I would ask where and what you'll be wearing them for. The nude leather is definitely more classic and professional, whereas the patent is a little more fun. Both are great.
I hope you girls are having a good weekend, we just got back from Mont. Tremblant and had planned to ski but it was raining and turned super icy, so it ended up just being a night away–which was still fun. Hope you are having a great Sunday!
SHOP THE POST
Photography by Lisa Provençal.