Hi hi! Apologies for the delay. We had such a good weekend so jumping on to share some photos of what happened around these parts if you'd like to see.
On Friday night I had some free time so I poked around a few stores and truly was in my happy place–haha! It was nice to end the week with a little me time, no schedule and just browse. I didn't end up finding much, but was still nice to be out and about.
I shared the set above in the Weekend Shopping Deals post, but wanted to share it again just in case you missed it. It's so cute and under $50 for both pieces (off shoulder top & lace skirt)–totally tempted to buy this for an upcoming vacation!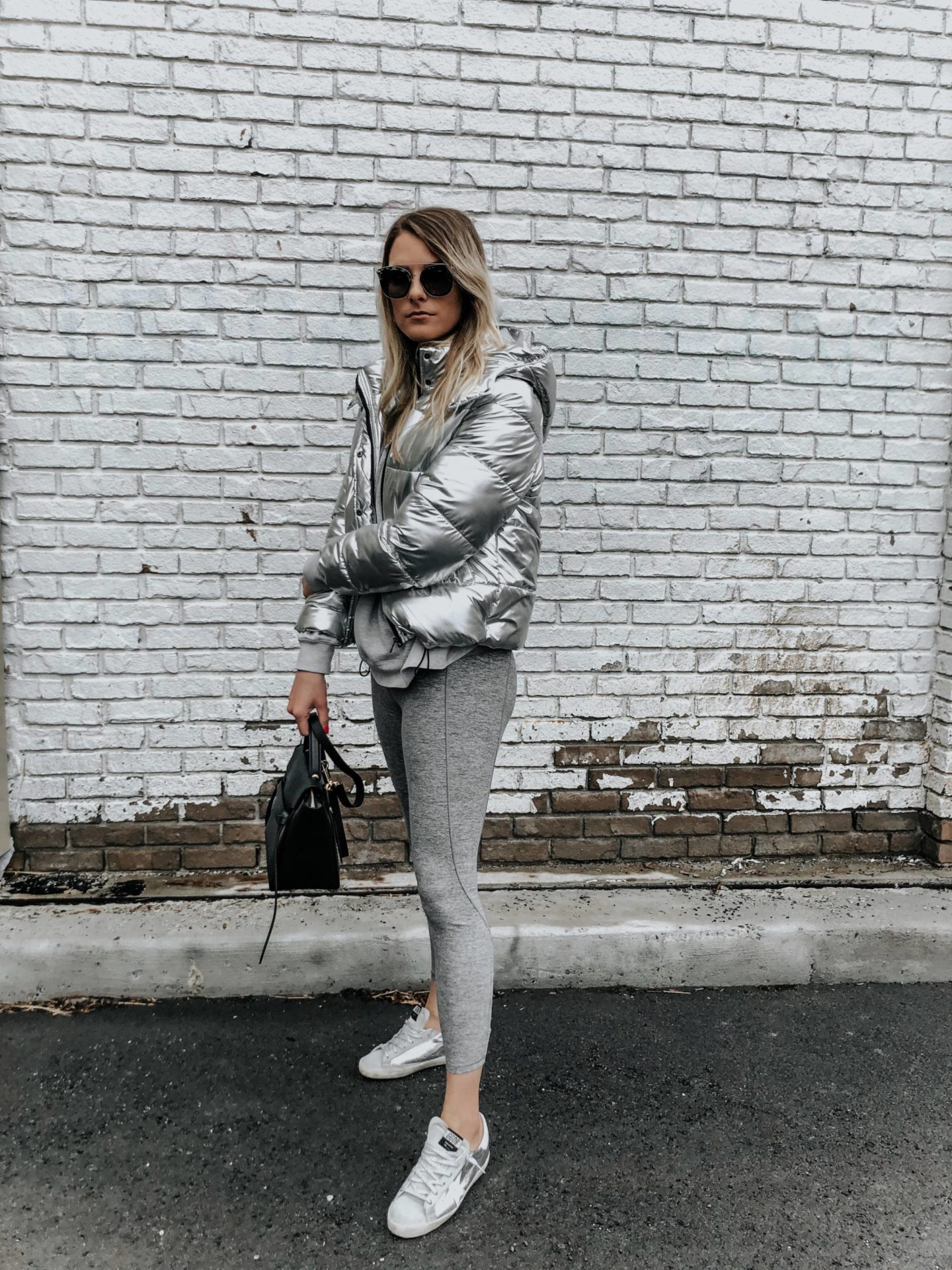 SHEIN PUFFER (SIMILAR) | MEN'S NIKE HOODIE (SIMILAR) | SUNGLASSES | LULULEMON LEGGINGS — OLD (SIMILAR) | SNEAKERS | CELINE BAG (BUDGET FRIENDLY)
On Saturday we did the usual thing, get a workout in and go to breakfast. Marco was embarrassed to be seen with me in this outfit. I told him it was a lewk. 😛
Then we headed home to prep for our monthly game night we host with friends.
We did a Mexican theme for dinner–pork carnitas, baked beans, guac, nachos, margaritas, etc.–and then played Family Feud and Adult Charades. We were 10 and it was a great evening.
SKIRT | HAT | DENIM JACKET
Sunday was a recovery day! No real plans, I did do a little running around (grabbed the neon skirt in this post) but spend the evening just relaxing. I got a bunch of laundry done, finished tidying up and it was so nice to have the house clean.
We had some leftovers for dinner and started watching The Pirates of Somalia, which is a little bit of a slow start but then so good and intense.
Hope you girls had a good one!
SHOP THE POST