I'm a huge fan of a long sleeve + short hemline combo, and this cropped sweater is so cute (also comes in a cream colour), plus on sale now!
This is the perfect outfit for a cooler August evening if you're headed out to a patio or the like. I've also worn this sweater over a dress and with high-rise denim when we were in Vancouver earlier this year.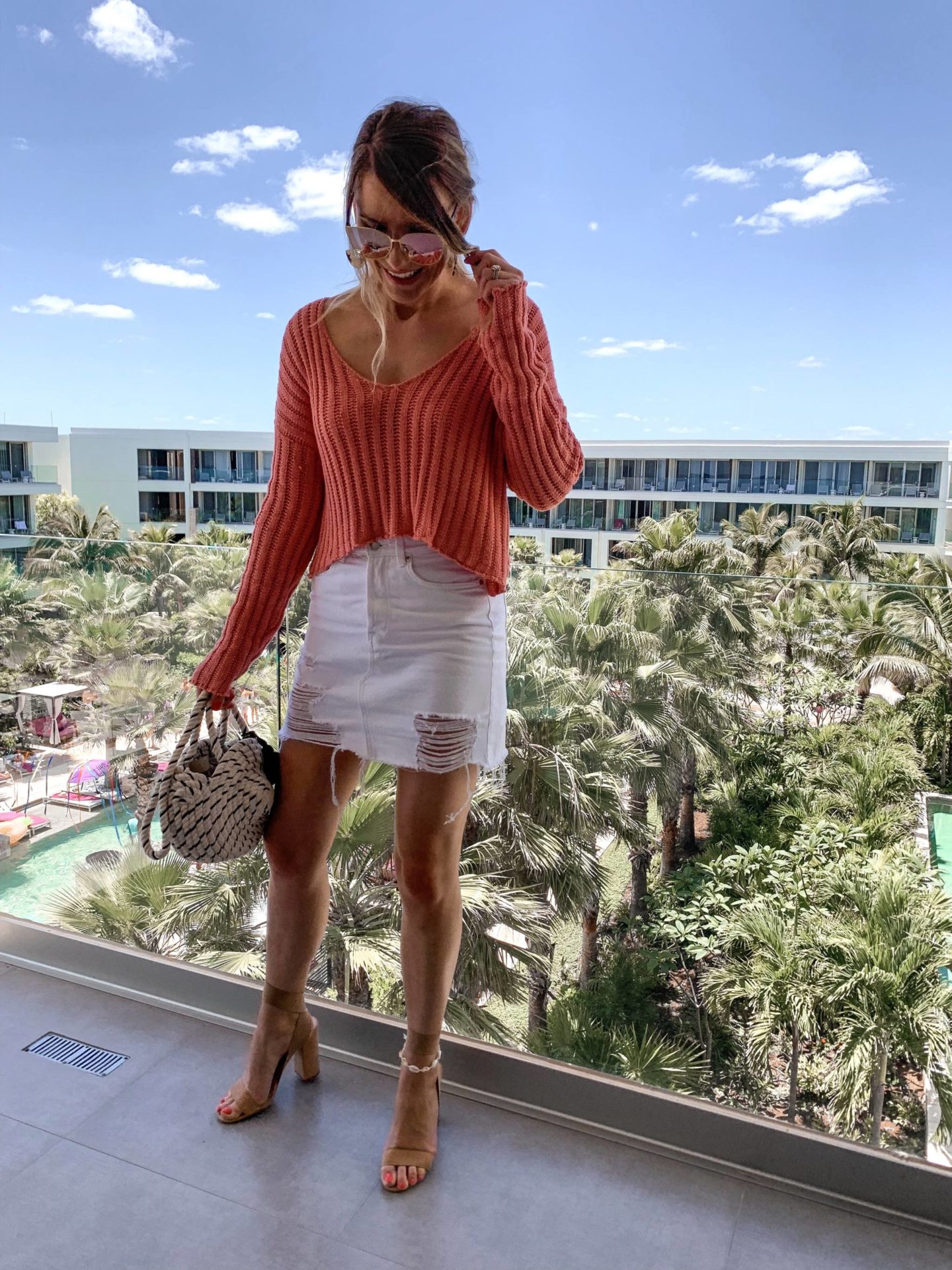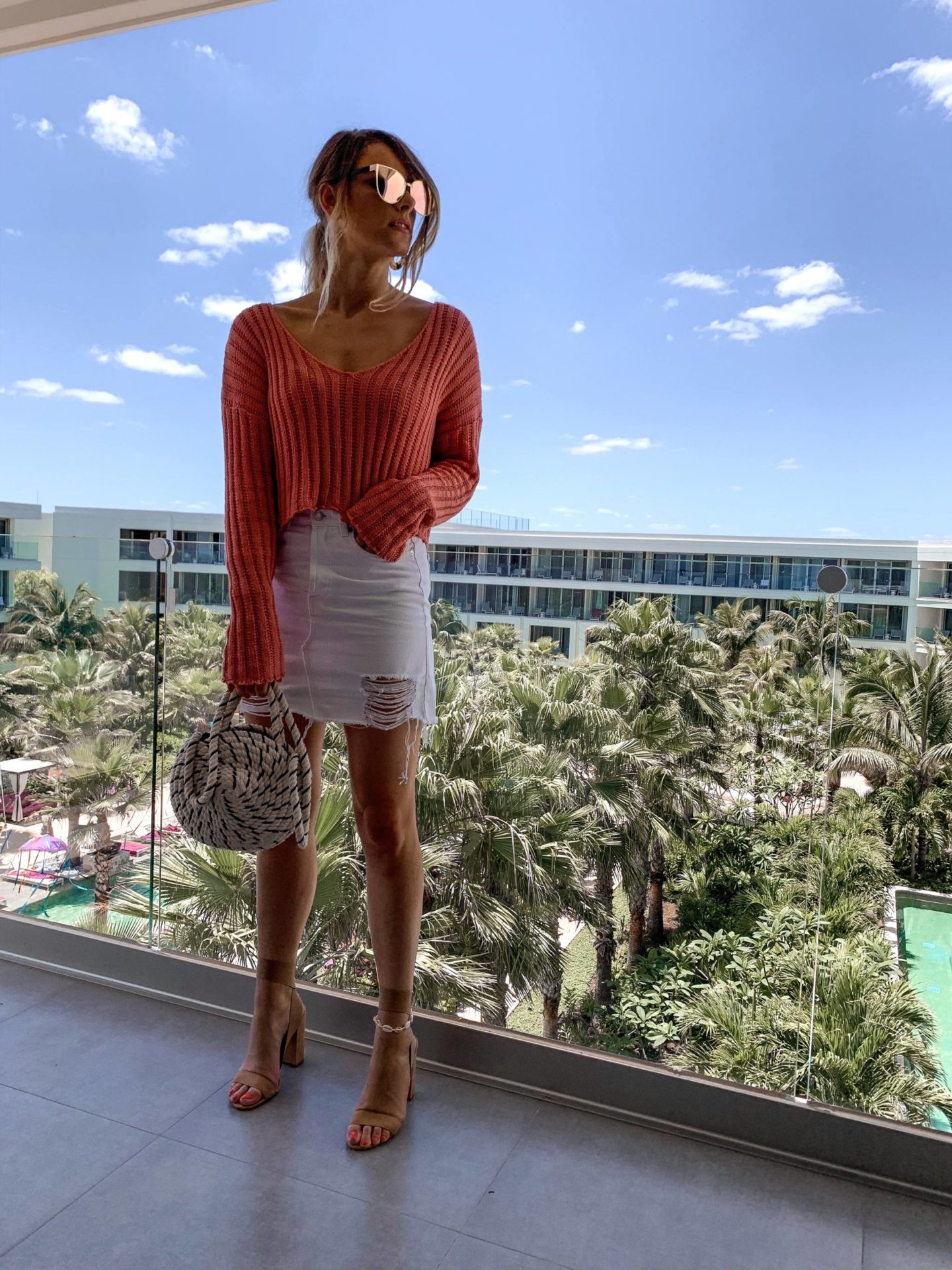 O U T F I T D E T A I L S : CROPPED SWEATER (AMERICANS USE THIS LINK) | WHITE DENIM SKIRT | HEELS | ZARA BAG (SIMILAR, LOVE THIS) | SUNGLASSES | EARRINGS — UNDER $15!
This outfit is a bit of a throwback because I actually forgot we took these photos on our vacation to Cancun a few months back! However, since we are still full on summer here, I figured they were appropriate. Plus, almost everything is still in stock, and now on sale (bonus!).
We're having a super lazy day around these parts–breakfast in bed, phone scrolling and just relaxing. We are having a couple parties next weekend though so I need to get my butt in motion and head out for some supplies and such. Hope you girls have a wonderful weekend! xo
SHOP THE POST