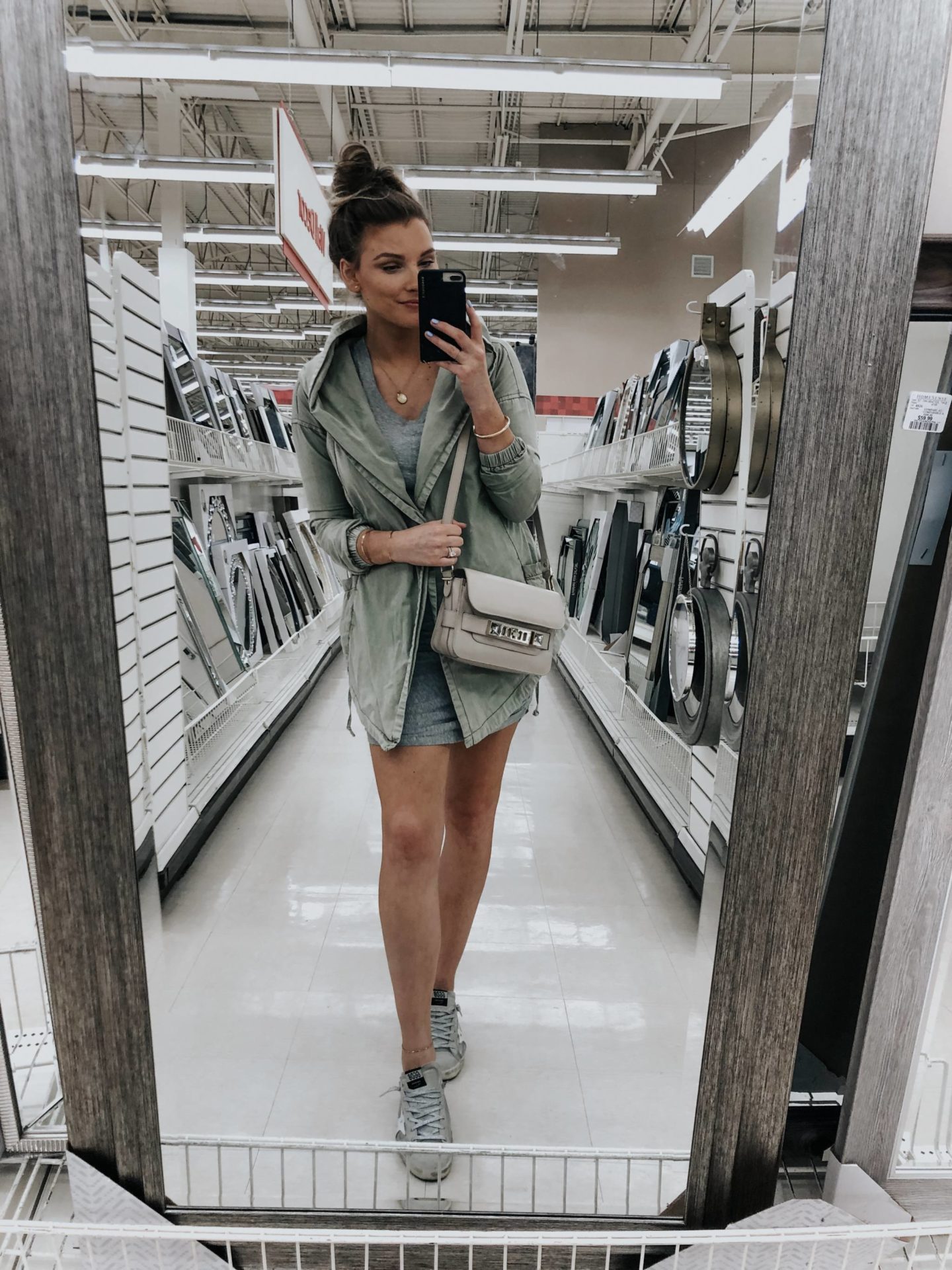 Good day! Jumping on to share a few pictures from the weekend.
Things were pretty quiet around here, plans-wise, which was great because I got to get a lot of back end work done on the blog, got two posts out on the weekend & did some stuff around the house.
OUTFIT ABOVE: SIMILAR JACKET | SIMILAR DRESS | SNEAKERS | BAG
On Saturday I did some shopping for a couple events we are hosting this coming weekend–I hit up HomeSense, Winners and Marshalls and ended up finding a few things to use (photo frames) and then some other unrelated items (a sweater lol).
Afterwards, Marco and I met up for dinner and I swapped my chips for rice, but that battered fish was so good.
Breakfast in bed–Marco made us BLT's and coffee, love that. We hung out and lazed around for a bit which was just what I needed.
AERIE SWEATER — SOLD OUT (SIMILAR, SIMILAR) | SHORTS | ZARA FLATS — OLD (SIMILAR) | BAG | SUNGLASSES
I ran a few errands that morning, then met up with Marco at his golf club for lunch for the first time. They were doing a BBQ on the patio and it was sunny and warm–perfect weather for it.
That evening, my girl friend came over and the three of us had dinner. I grabbed some corn from the farmer's market and Marco BBQ'ed some steaks–a great way to beat the Sunday blues 😉
Hope you had a nice weekend xo
SHOP THE POST