It's safe to say I've spent the majority of my pregnancy in form fitting clothes. What was once something I mostly shied away from, is now something I embrace and feel comfortable in. I also find it tends to be less fabric, and often when pregnant, less fabric = more flattering (for me, at least).
That said, while we were on our Babymoon earlier this month, I packed a couple flowy pieces and one of them was this dress (which has been in my closet for years). It was nice to feel like myself in a something flowy that didn't accentuate my belly for a change.
I'm 6 months pregnant in these photos, and trust me there is a belly under there, but sometimes it's nice to conceal it versus show it off. So today I'm rounding up 8 (non-maternity, but could work if you are pregnant) flowy dresses that are perfect for just that.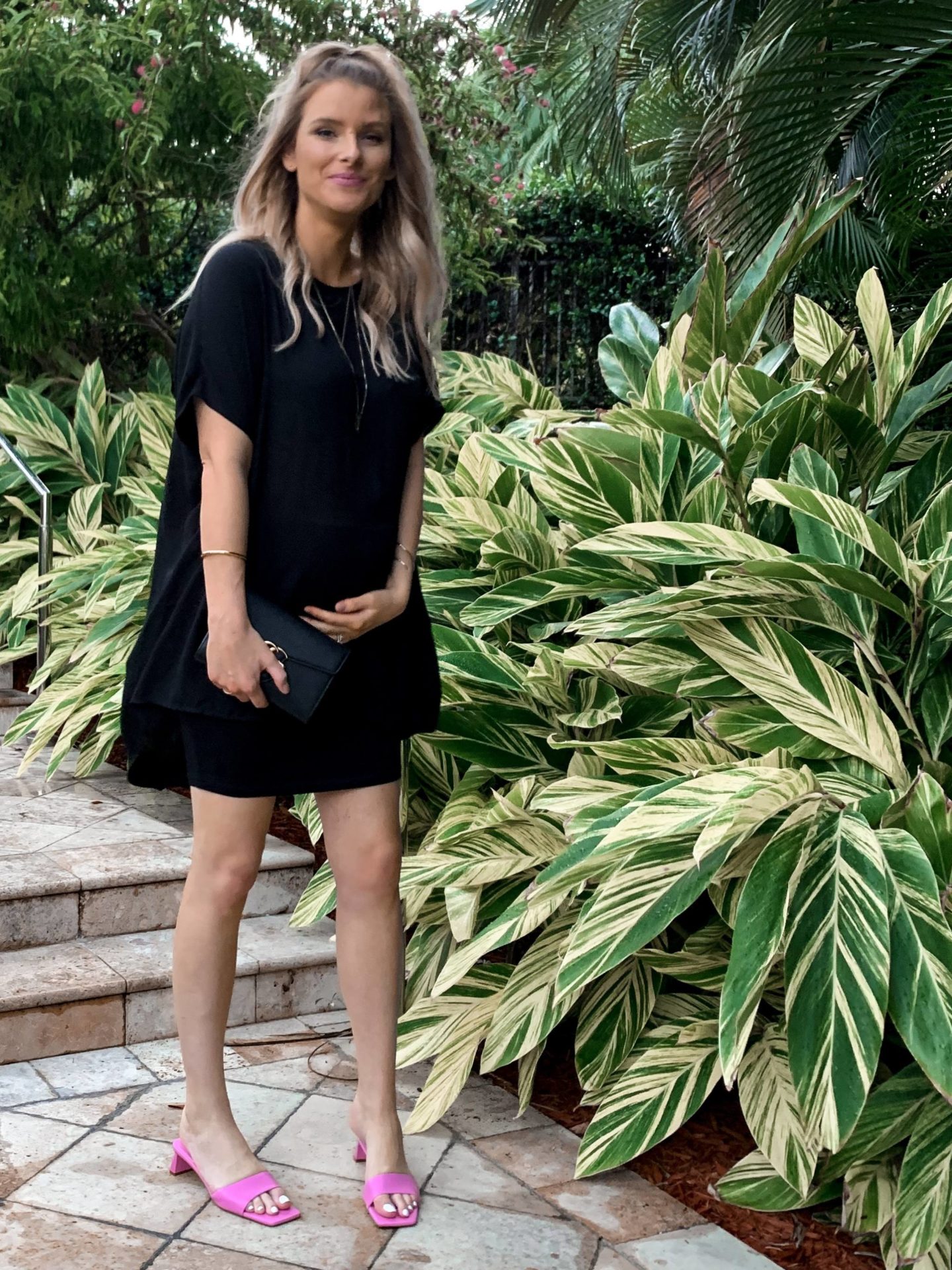 O U T F I T D E T A I L S : F21 DRESS — OLD (SEEN HERE YEARS AGO, SIMILAR) | MATERNITY SKIRT — SIMPLY BECAUSE I'M TALL & THINGS ARE OFTEN SHORT ON ME | PINK HEELS | GUCCI BAG — SOLD OUT (SIMILAR)
The dress I'm wearing is no longer available (sorry!) but the ones below are gorgeous and I've mixed in a variety of styles as well (this one being the most similar, I think). Also, since most dresses tend to run a little short on me, I always pair a body con skirt underneath for a little more coverage. Mine is maternity and currently on sale, but any stretchy skirt will do (love this one).
8 FLOWY DRESSES TO LOVE
Lastly, if you are pregnant and looking to splurge on something that you'll likely get a ton of wear out of, this dress is gorgeous. It's simple enough to dress down with flats or sneakers, but would also work with pumps at the office, tall boots for a date night, booties for a girls night out and even fancy heels and earrings for a wedding or holiday party. That said, this one is a great dupe for less than half the price.