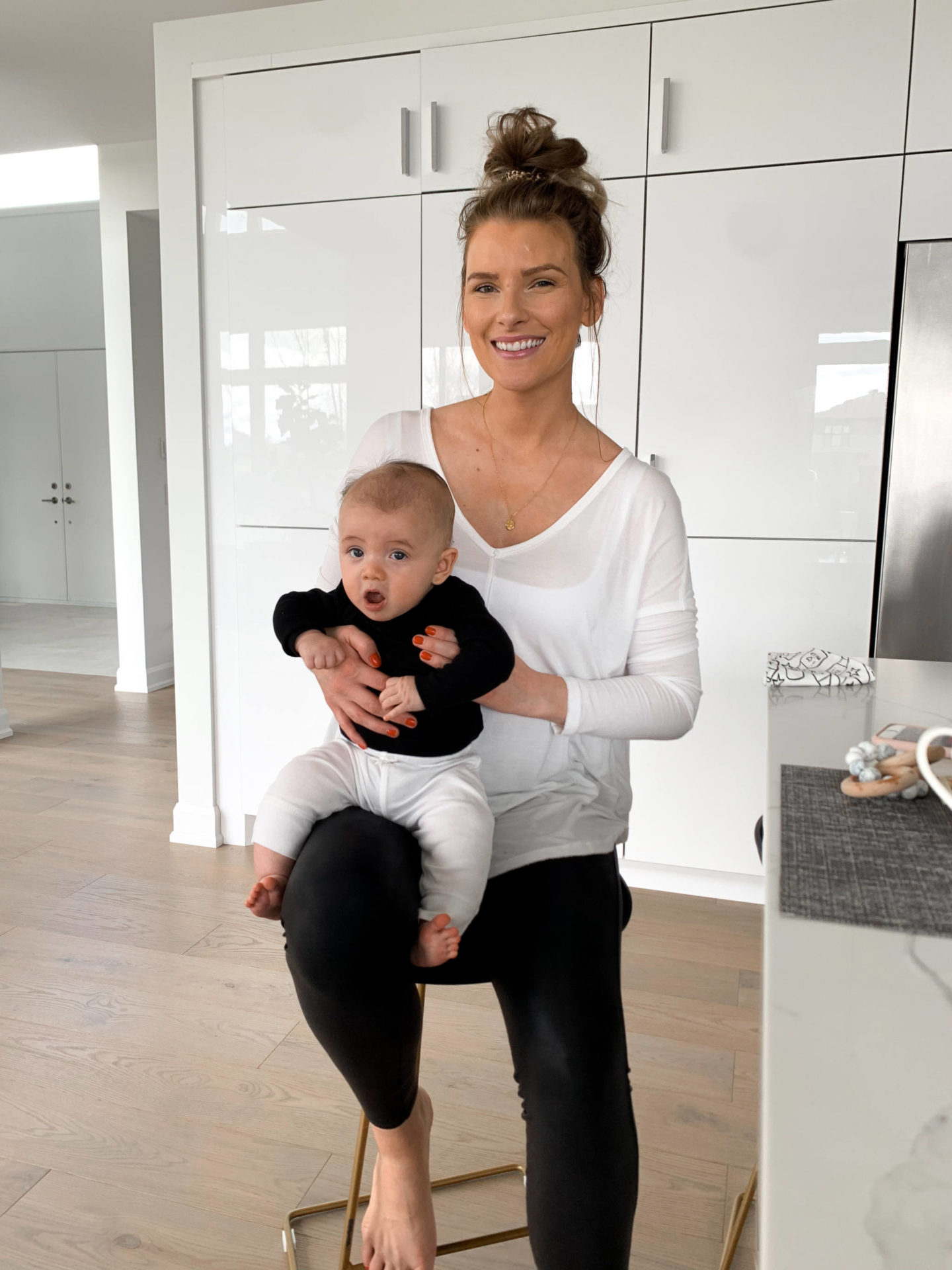 Last weekend marked my first Mother's Day. Hendrix is now four months and while we obviously stayed home, which isn't exactly how I envisioned this day, it was still really special.
I'd love to share some regular ol' housebound photos if you'd like to see…
F21 TOP — OLD (SIMILAR) | REVERSIBLE BRA — NEW! LOVE! | LEGGINGS | SNEAKERS
Hendrix slept through the night (very new for us!) which was probably the best gift he could have given me–the gift of sleep! Ha!
After getting him out of his crib, we went to hang out in bed with Marco and just slowly get up. Then it was downstairs for some coffee and a little exercise for him in his Exersaucer.
Once he went down for his nap, Marco and I tucked away to the basement to get a workout in. I knew I'd be indulging that day and since I also got sleep, I felt up to working out. For all you tired mamas out there (me included!), know that I don't feel up to working out everyday by any means–it's truly a play by ear situation.
Once Hendrix woke up, I grabbed him, changed him and fed him. Then plopped him on his Boppy on the bathroom floor and took a shower while Marco made us breakfast.
He happily gave me a solid 10 minute shower and then I quickly applied some make up, brushed my hair and teeth and got him dressed. We headed downstairs to find a really thoughtful breakfast.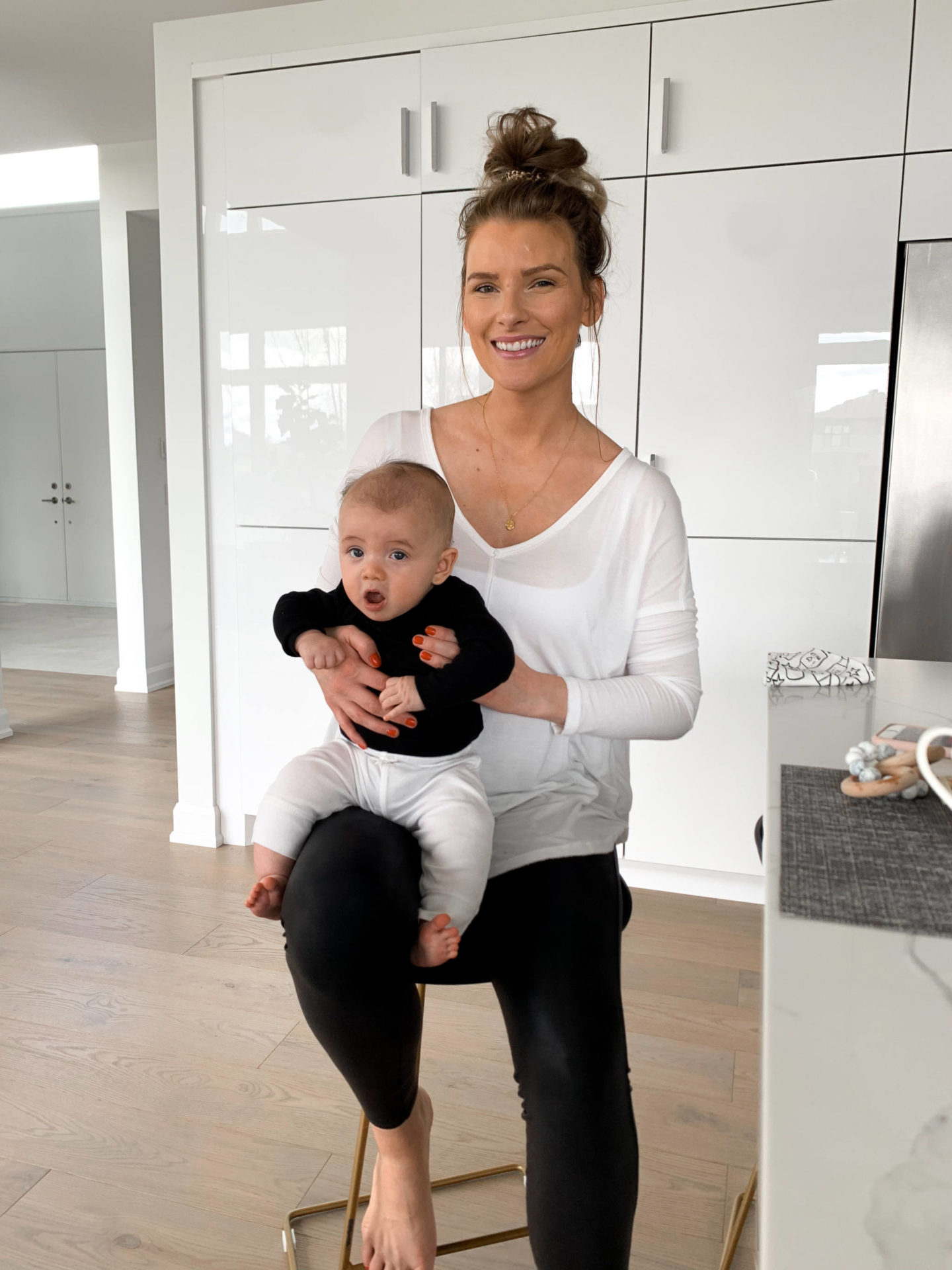 TOP | LEGGINGS — ON SALE! | NECKLACE
Marco did eggs Benedict with home made hash browns and a small mixed salad with the lettuce from our garden. Hendrix hung out and let us eat mostly in peace 😛
We spent the afternoon just hanging out, and later a surprise delivery arrived for me…
Marco ordered the special Mother's Day cake from our good friend and Baker, Jule's Cakes for me–which was really sweet (especially since we had ordered one for my Mom so I was not even thinking one was coming for me!).
We spent the rest of the afternoon just hanging out. Marco did a little re-planting of some overgrown tomatoes and we tried to get a cute photo of Hendrix and me but he wasn't really having it.
That evening we ordered Indian take out and relaxed on the couch.
Hope you girls are having a great day & as always, thanks for stopping by. xo
SHOP THE POST