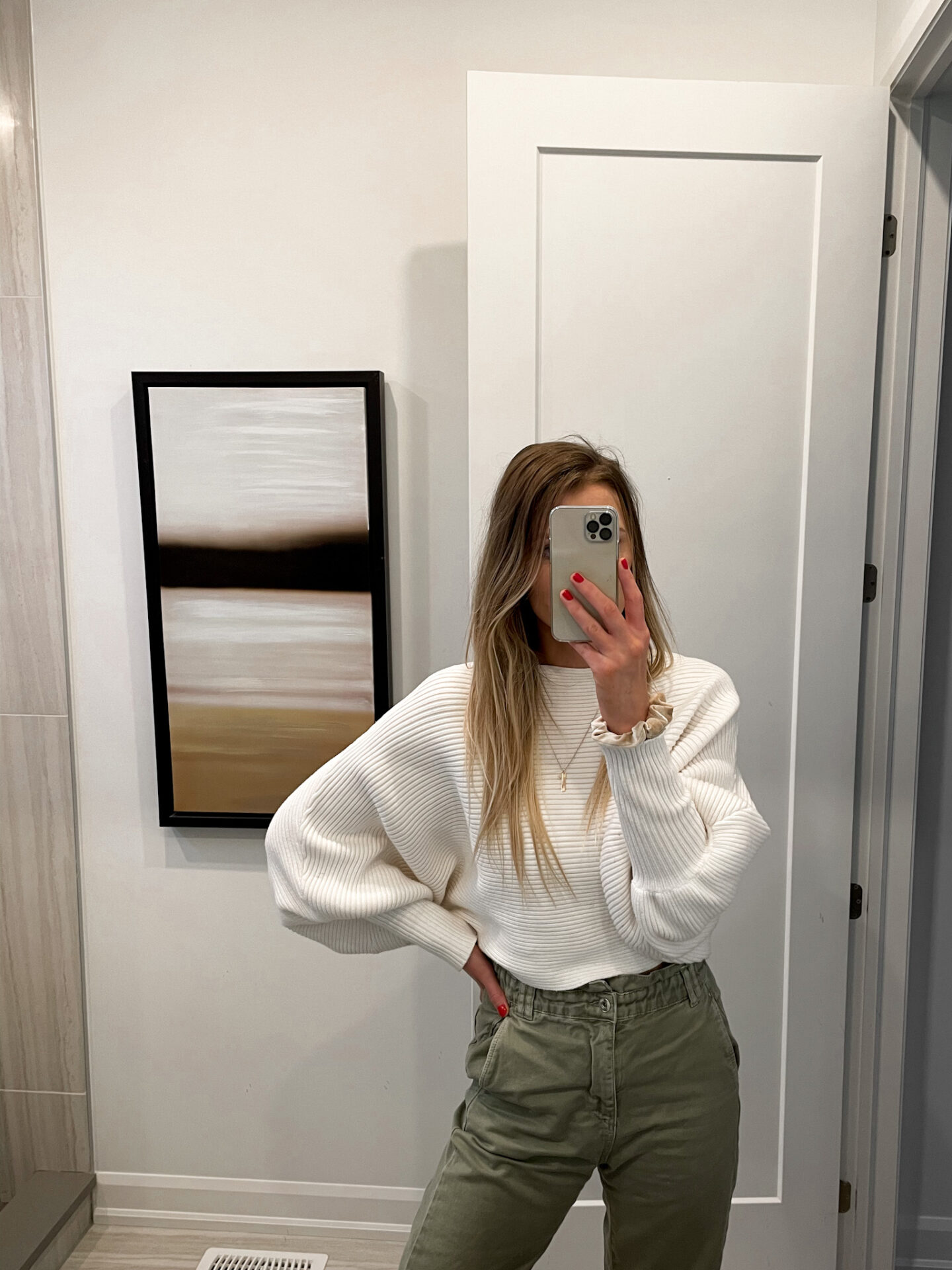 Hello hello! Hoping on to share an outfit I wore a couple months back on IG, but thought it would be nice to have it in a more permanent spot here since the pants have been restocked in so many great colours for spring.
Read on for how I like to style these trendy pants…
O U T F I T D E T A I L S : ZARA SWEATER — OLD (SIMILAR) | ZARA PANTS (SIMILAR, SIMILAR, CUTE SHORTS OPTION, FAUX LEATHER) | SIMILAR SCRUNCHIE
I snagged these pants in the winter but they have brought them back in several other colours that I'm loving (especially the white!). They are high waisted, loose and really comfortable. Totally on trend and a great way to dip your toe in the baggy pants looks we are seeing everywhere right now. Mine are a size 6, but I would say they run big so size down. I should have gone with a 4, but they were sold out by the time the 6 arrived (I'm never a 4, so that's just truly showcasing how oversized these are).
I've been pairing these pants with cropped sweaters during cooler months, and tees and tanks right now. If the top is cropped, a loose or snug fit is great. If the top is long, go with something body hugging to balance the volume of the pants. Heels, sneakers or slides all work with these pants, so depending on the occasion, they are pretty versatile.
How was your weekend? Things have started to open up here in Ontario (we have been in lockdown for months) & my gf and I snuck away to a patio on Sunday–first one since last year (omg), which was just such a nice outing! I'm also back to work as of Friday, maternity leave is officially over and it's been so emotional approaching this time. Maybe I'll do a full post on it to share my thoughts–the ride of Motherhood is wild, but going back to work seems to be a whole other beast. More to come. Hope you girls are having a great day! xo
SHOP THE POST