Good morning!  How was your weekend?  Things were good around here, we did some stuff around the house, worked out, visited with friends & more.
On Friday night, after a particularly crappy day, I headed to Lululemon for a little retail therapy.  I had been eyeing this jacket, these leggings and this sports bra.  I ended up not loving the jacket, the leggings were see-through when I bent over (slash, deadlift test) and they didn't have the sports bra was meh!  A total bust, but it was good to just unwind and check out the store in general.
Lululemon brings out new stuff every week (on Tuesdays online) so I try to kind of stay on top of it, because if there is something special you like, chances are, if it isn't a piece they always carry, it will sell out quickly.
Sidenote: the black top is the 'Muscle Love' tank, which is the same one I have in olive green & dark charcoal grey (but I can't find a pic of me wearing it, sorry), but I found this one on the sale rack, and only one left.  They don't seem to have it on the website anymore, so you may have to call various locations if you want it.  That said, they do have this cute cropped option.
SHOP THE POST
We ended up going to the movies to see The Circle with our friends, which was fun, but I wouldn't recommend that movie.  While the previews looked interesting, the movie lacked something and failed to keep all of our interests.
Afterwards, we headed over to Crust & Crate for drinks and gabs.  If you're a fan of tequila, get the Paloma, you won't be disappointed!
LULULEMON LEGGINGS — SOLD OUT (SIMILAR)  |  SNEAKERS
Saturday gym sesh–I did a full back workout, six different exercises and pushed it.  I'm usually a heavy weight, high rep kind of girl, but this past week I've been challenging myself with a higher weight, and if I can't make 10 reps, it's okay.
I'm aiming to tire myself out by 7 reps and increase my weight for most exercises I'm doing.  I kind of feel like I'm plateau-ing a little, or not pushing myself as hard as I could–almost, going through the motions.  So I'm hoping with this new 'challenge', I'll get more out of my workouts.
LEATHER JACKET  |  LONG SLEEVE TOP — ALMOST SOLD OUT EVERYWHERE IN THIS COLOUR  |  DENIM  |  BAG  |  DR. MARTEN BOOTS (SIMILAR)
After the gym, you may have seen on Instastories that we ran some errands, test drove a car and eventually made our way home.
I did a massive closet clean out of my shoes and did a sale on Instastories–in case you missed it and were interested, I shared the recap on Twitter.  Shoot me an email if there is a pair that you like.
acoest1984@gmail.com
Later that evening, we decided to head out to our fave spot for Vietnamese food.  I could eat this almost daily!
I always order the bun, but swap out the vermicelli for rice instead.
LULULEMON TANK (SIMILAR)  |  LEGGINGS — RESTOCKED IN ALL SIZES!  |  WIRELESS HEADPHONES — MY BATTERY WAS DEAD, HENCE THE CORD  |  MARBLE PHONECASE
On Sunday we hit the gym bright and early, then headed off to meet up with my parents for breakfast.
Afterwards, I went out to cheer on and surprise my friend in her first 5km race.  It was rainy but the sun eventually came out, and it was a lot of fun.  Then I rushed over to watch Marco's softball practice, before we headed home to relax for the evening.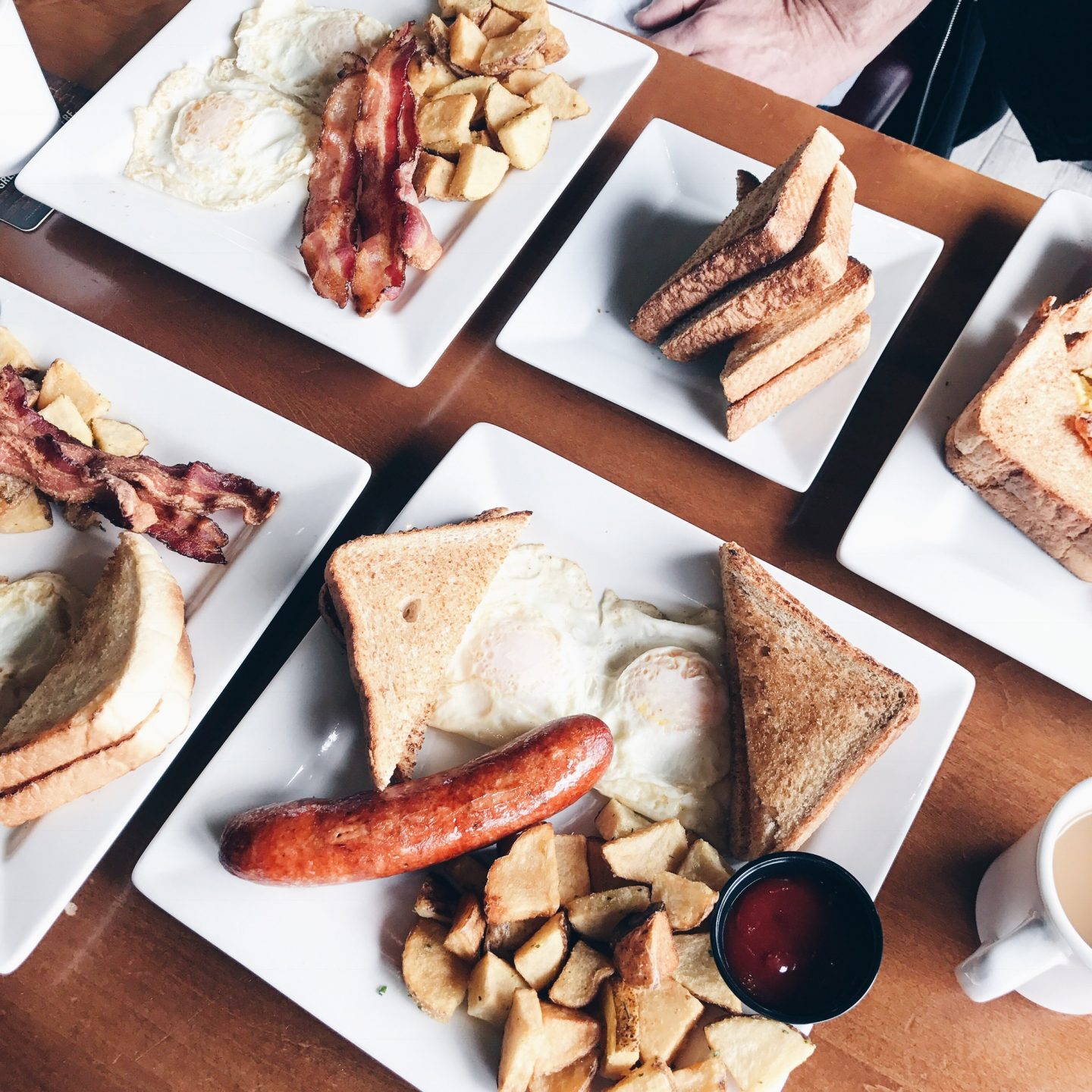 DENIM — UNDER $30!  |  SNEAKERS  |  SUITCASE
And in case you missed it, the April Favourites post went up late last night, if you're interested.
Hope you had a great weekend!