I'm loving the patent leather trend we are seeing pop up–from fun pants to mini skirts like this one, it's a great way to add a new texture into your holiday (or everyday, for that matter) dressing.
I wasn't so certain I'd get as much out of this one, but have been pleasantly surprised how easy it's been to style for weekend and parties (see my first look here)!  I have one more outfit coming next week that is V holiday ready, so stay tuned for that.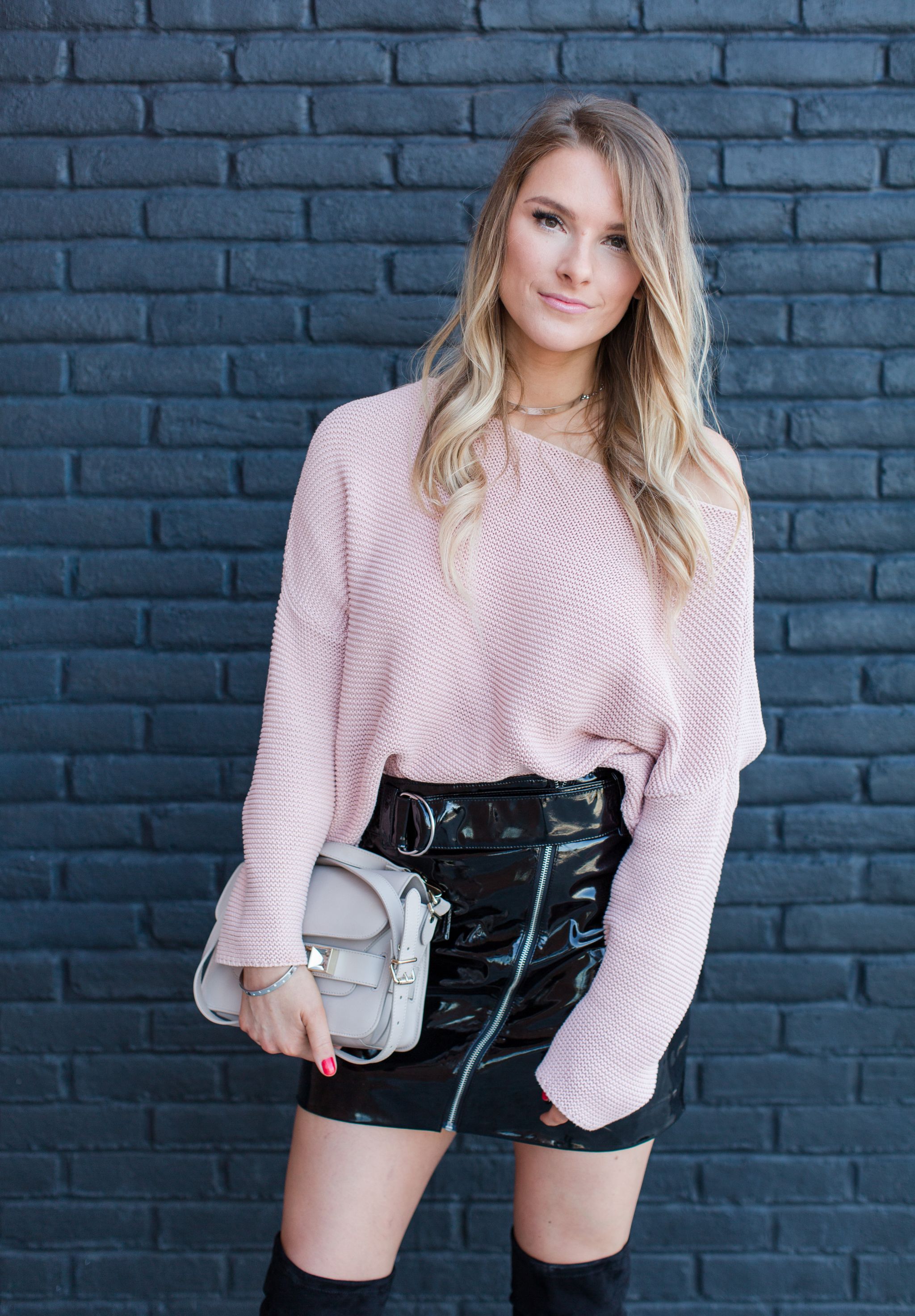 These over the knee (OTK) boots have been in my closet for a year and a half and I have to say they are excellent.  There are two big things I love about them:
(1)  The shaft is narrow and they hug the legs; and
(2) The sole has a rubber bottom, as well as the heal, making them feel sturdy to walk in all conditions.
I know they are tons of dupes out there, and great ones too (my bestie just got these ones for under $35 and they look almost identical).  If you aren't going to wear an OTK boot a ton, I would absolutely encourage you to purchase a dupe and see if you like it.  However, if you know you'll wear them, I'd say a good pair is worth investing in.  When I say investing, I mean the $100-$200 range for comfort and wearability, not necessarily a designer pair.
Mine are Sam Edelman and I did size down half a size, but also prefer to wear them without socks.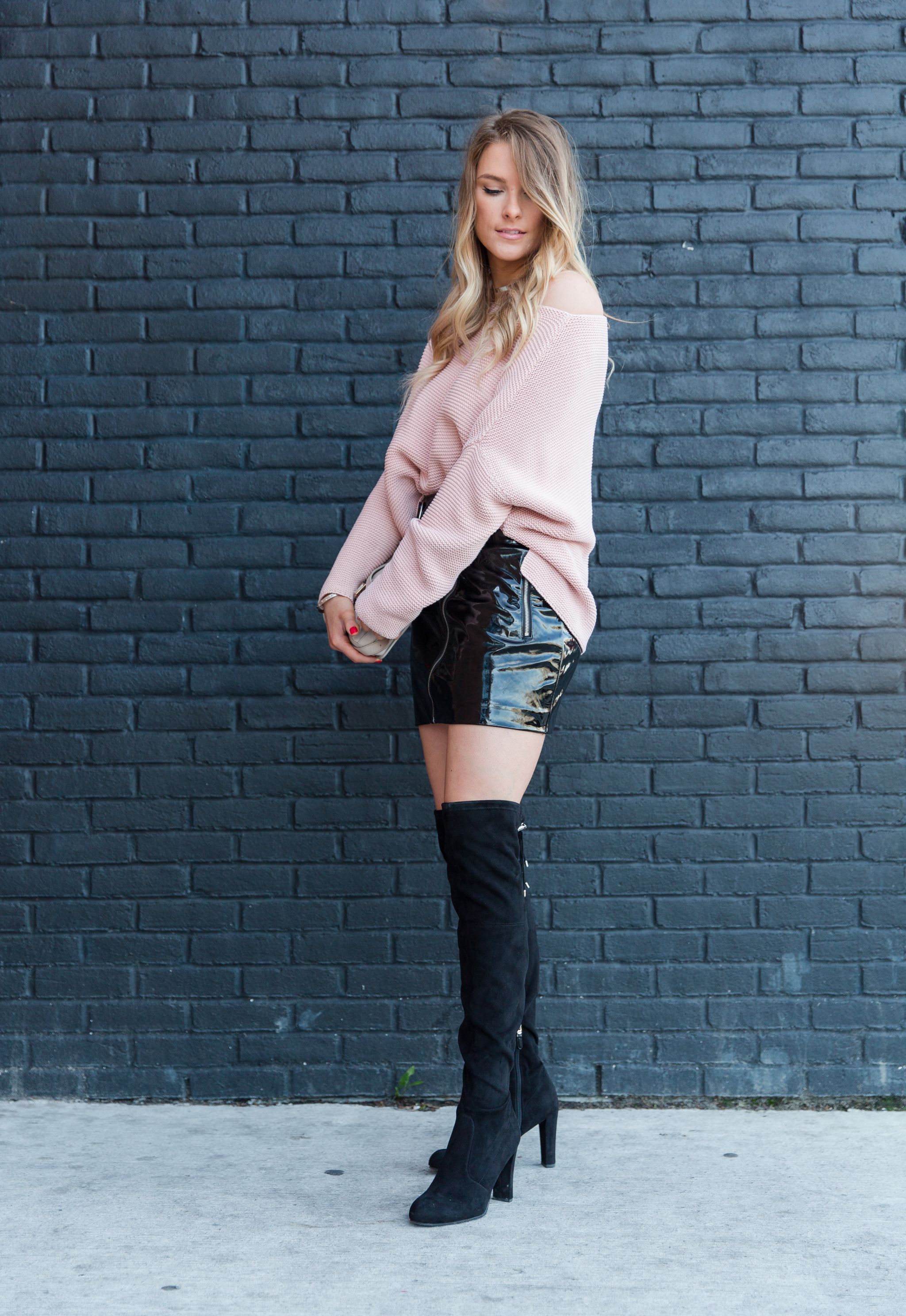 O U T F I T  D E T A I L S  :  ZARA SWEATER — OLD (SIMILAR, LOVE THIS)  |  PATENT LEATHER SKIRT  |  OVER THE KNEE BOOTS  |  BAG — BACK IN STOCK IN MY EXACT COLOUR (LOVE THIS BUDGET FRIENDLY ONE)
For today's look, I wanted to tone down the extra-ness of this skirt and make it more wearable for say a date or drinks with the girls.  I'm always of the mind set that if I'm showing a lot of leg, I'm going to be more covered up on top, and that's just my general preference for outfits anyway.  Despite the boots covering a lot of leg, they still give a sexier impression, so it's best to keep things a little more conservative above.
Now, I'm not saying don't pair this skirt with a bodysuit and OTK boots and call it a night–you can absolutely do that, but for today I'm just looking to keep things pulled together and not overly flashy.
The oversize sweater can come off really boxy, so I like to tuck it into the front or side of the skirt to give a bit more shape.  Pulling it off the shoulder–versus wearing it as it's usual boatneck– just adds a bit of stylish element, without going overboard.
Hope you girls are having a great week!  See you tomorrow! xo
SHOP THE POST
Photography by Lisa Provençal.