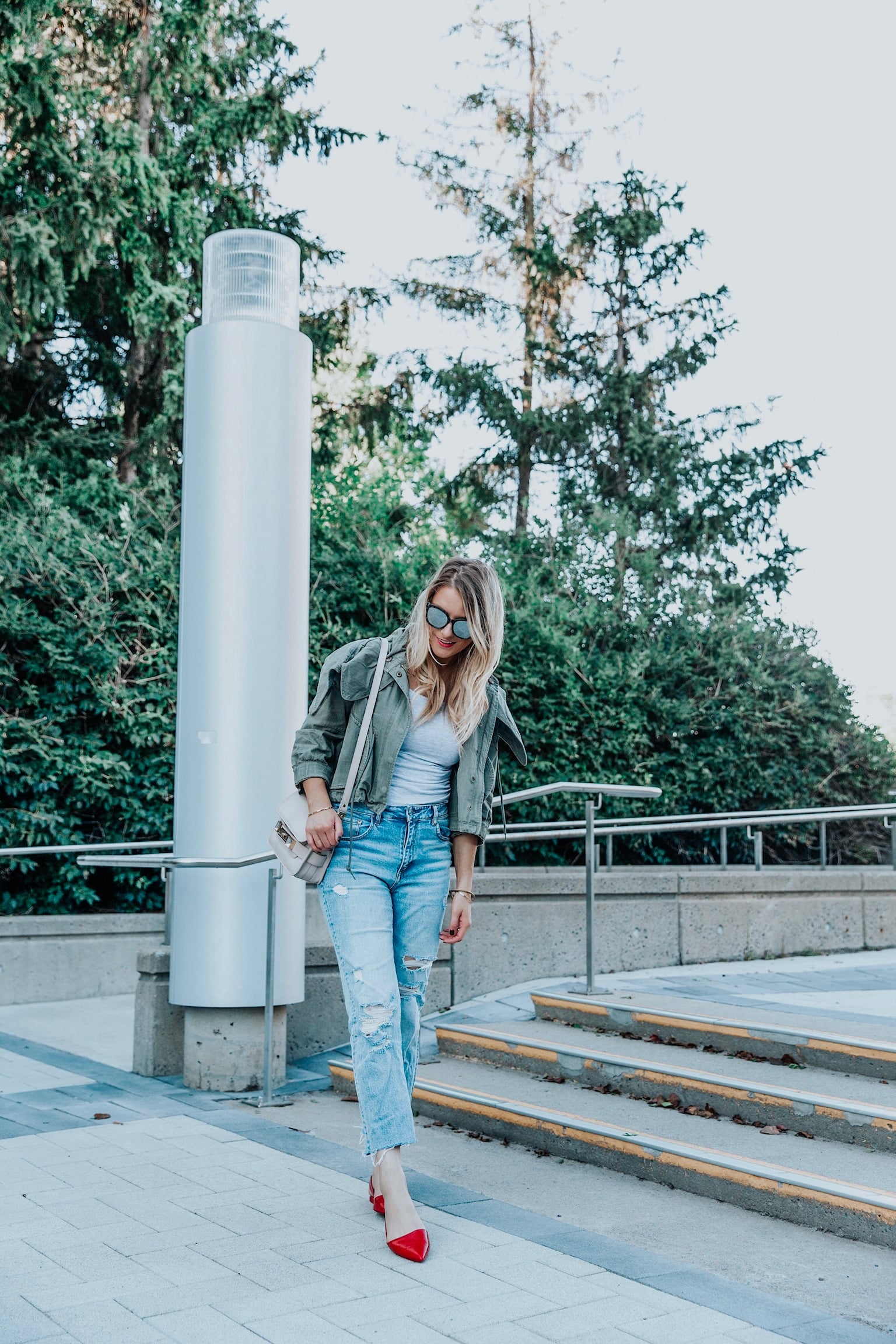 Rolling into Wednesday with a super casual look with a pop of red.  I love the combo of olive green and red, kind of unexpected but still works.  I threw on a red lip to pull it together and make it a little more glam, since it's pretty casual.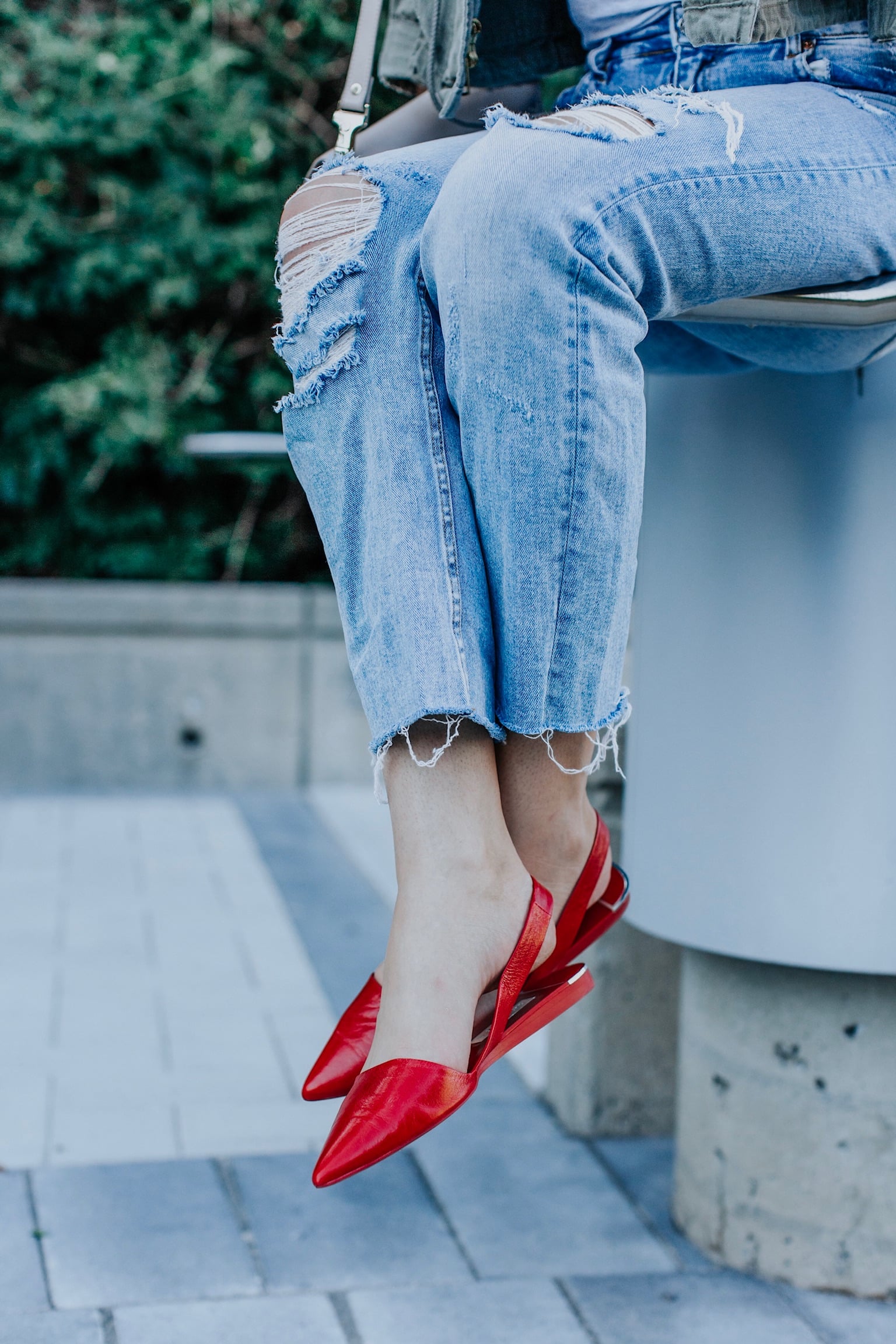 I have had this jacket for years.  I'm talking, over a decade, so I apologize I can't link it but am sharing a few similar options in the widget at the bottom of the post.
I did, however, scour the Internet and it seems this brand (Hellz Bellz) is really hard to come by nowadays, and initially I had purchased it off of a hip-hop/urban style website that carried a bunch of different brands.
O U T F I T  D E T A I L S  :  HELLZ BELLZ JACKET — OLD (SIMILAR, SIMILAR)  |  GREY TEE  |  DISTRESSED DENIM  |  FLATS (SIMILAR)  |  BAG  |  SUNGLASSES
When I was in Zara a few weeks back and saw these flats, and one pair in my size, it was a no brainer.  I'm usually a pretty indecisive shopper who tends to window shop a lot and leave with a little, but I find with Zara that if you see something you love (and you're a larger size like me; 41 in their shoes), you need to snatch it up immediately.  These suede ones are similar and around the same price point if you're size is sold out.
I've already worn these sleek red flats with a black dress to work and also my navy/white stripe wide leg pants.  Sometimes a day calls for flats, or even if you're not a heels person, pointed toe flats are a great way to elevate an outfit without putting on heels.
In other news, just started watching Queen of the South on Netflix and loving it.  I wasn't too sure about it before I put it on, but I'm moving through episodes quickly.  It's suspenseful and dramatic–definitely not the type of shoe to bring you down before bed, but super good and holds my interest.
One more thing on the outfit, I've mentioned this before but I cut the hem off on these jeans myself.  The pair I got ran super long and I wanted a girlfriend style jean with a raw hem so I just put them on, cuffed them where I liked, drew a faint line with a white eyeliner pencil (once I creased the cuff a little and took it down), then cut with scissors.  The more you wash, the better and more unravelled the hem gets and you're good to go.
See you tomorrow! xo
SHOP THE POST
Photography by Lisa Provençal.