Merry Christmas Eve Eve! How's your weekend going?
I wanted to pop on here and share a new outfit today. Life got away from me last week in prepping for the weekend and I didn't get anymore posts up after Wednesday like I had planned to. We celebrated Christmas with both sides of our families yesterday for the first time ever, which was amazing. We had everyone over for a late Christmas lunch, then did gifts with Marco's side. We will celebrate more with my side on the 25th.
I'll share more of the weekend tomorrow with the Weekend Snaps but today is all about white booties!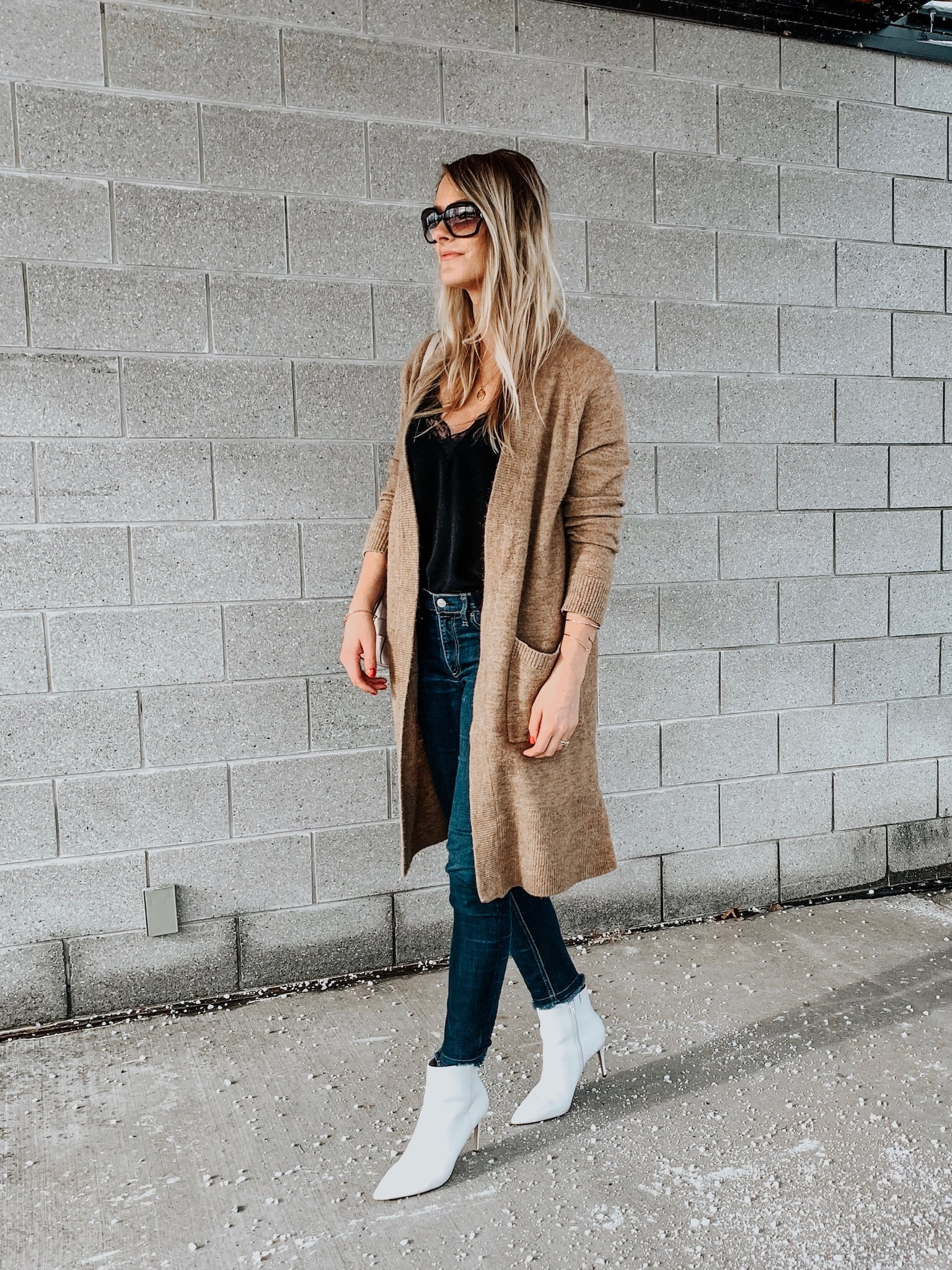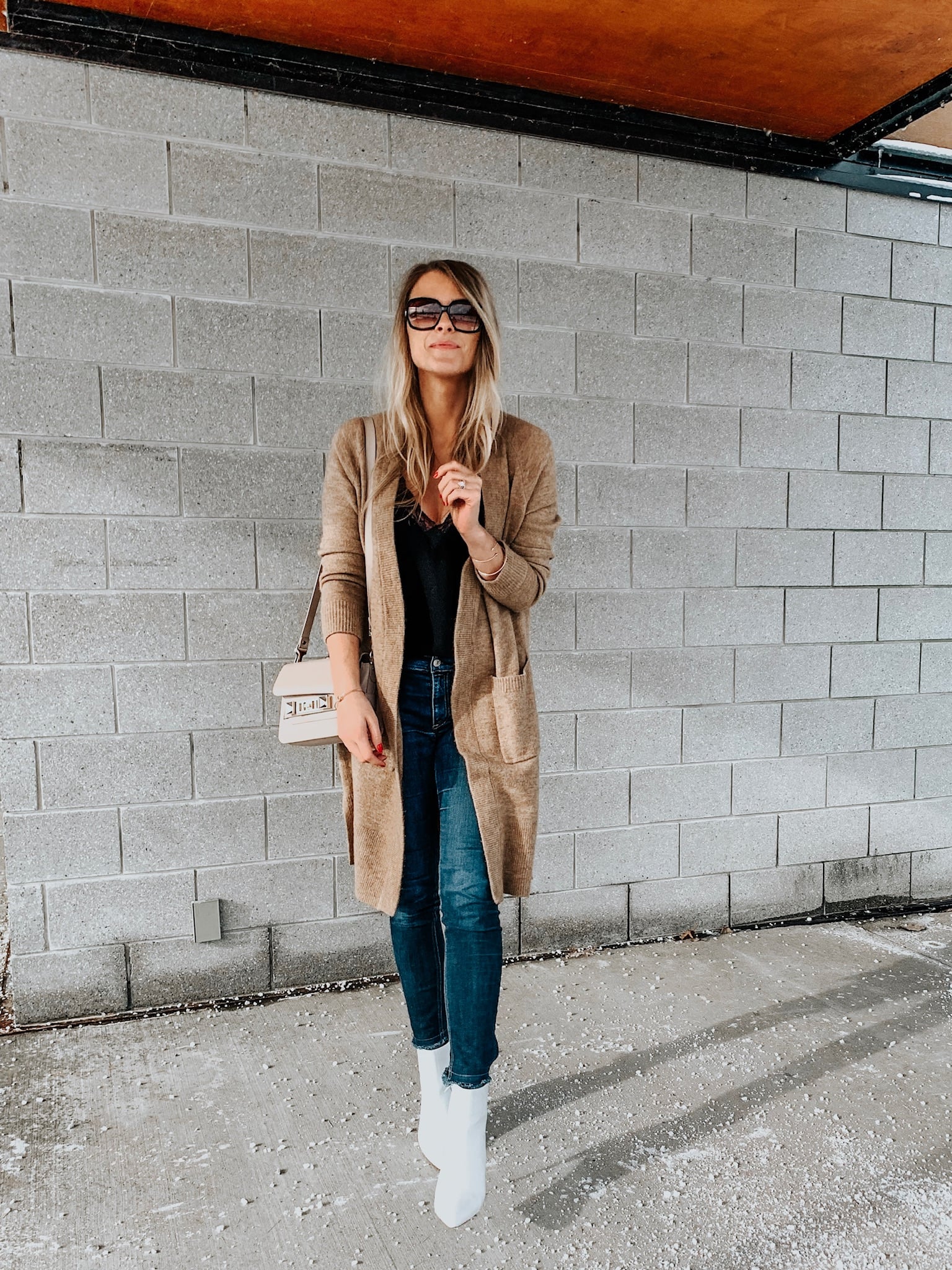 O U T F I T D E T A I L S : H&M CARDIGAN —OLD (SIMILAR, SIMILAR IN GREY) | LACE CAMI | SUNGLASSES (BUDGET FRIENDLY) | JEANS | WHITE BOOTS | BAG (BUDGET FRIENDLY)
I was a little iffy of the whole white boot trend–in fact, I wasn't really sure if I'd jump on, but then I saw these ones and fell in love. They even had them in store in another colour (black) in my size on the shelf (never happens), so I quickly slide one on to see how they fit and discovered they are on comfort level 100! That instantly sold me–booties that are comfortable? YES.
They were sold out in the store in the white, but I found them fully stocked in all sizes here. They are, however, still available on the brand's site here and I'm seriously eyeing the black (would totally get leopard if they still had my size, saw them in store and the quality is really nice).
Back to styling white boots–I know it might feel a little tricky, but I think denim (girlfriend style or skinnies), leather pants and mini or midi skirts are your best bet for this style of boot. Keep the rest of the outfit simple/minimal and let the boots make a statement–I promise you, come Spring, everyone is going to be wearing these so snag them now for a real-leather-super-comfortable-not-too-high-of-a-heel option 😉
I'm off to wrap presents and make another quiche for tomorrow's potluck. Hope you girls have a great day and see you tomorrow!
SHOP THE POST