I've had these pants sitting in my closet for several months now and despite loving them, have only wore them once–dressed up, to a little friends dinner (+ in my Try-On Tuesday post here).
In an effort to wear the things I love & make use of new items I've purchased recently (ie. these pants), I styled these in a super casual way to run to the mall the other day and thought I'd share.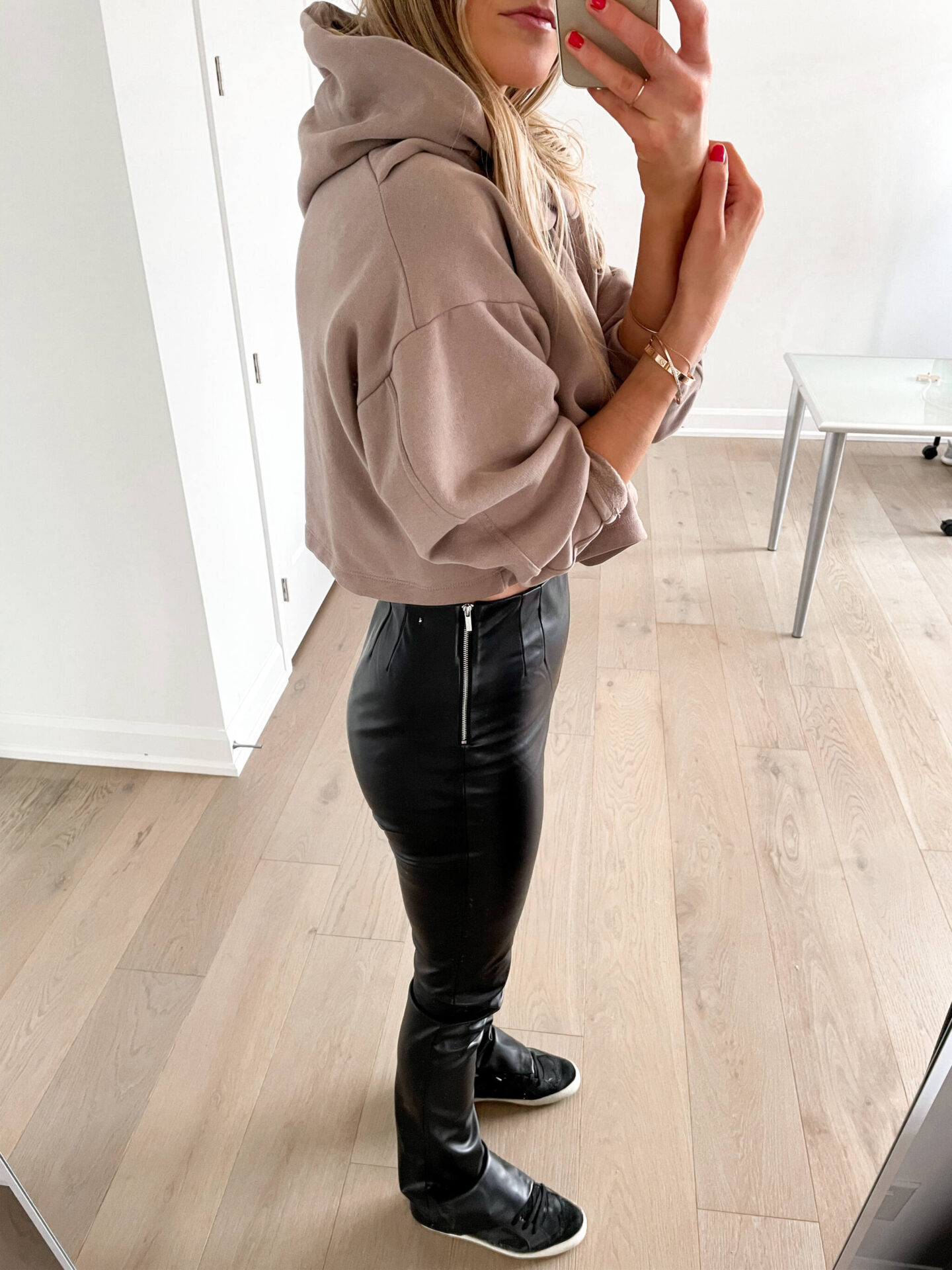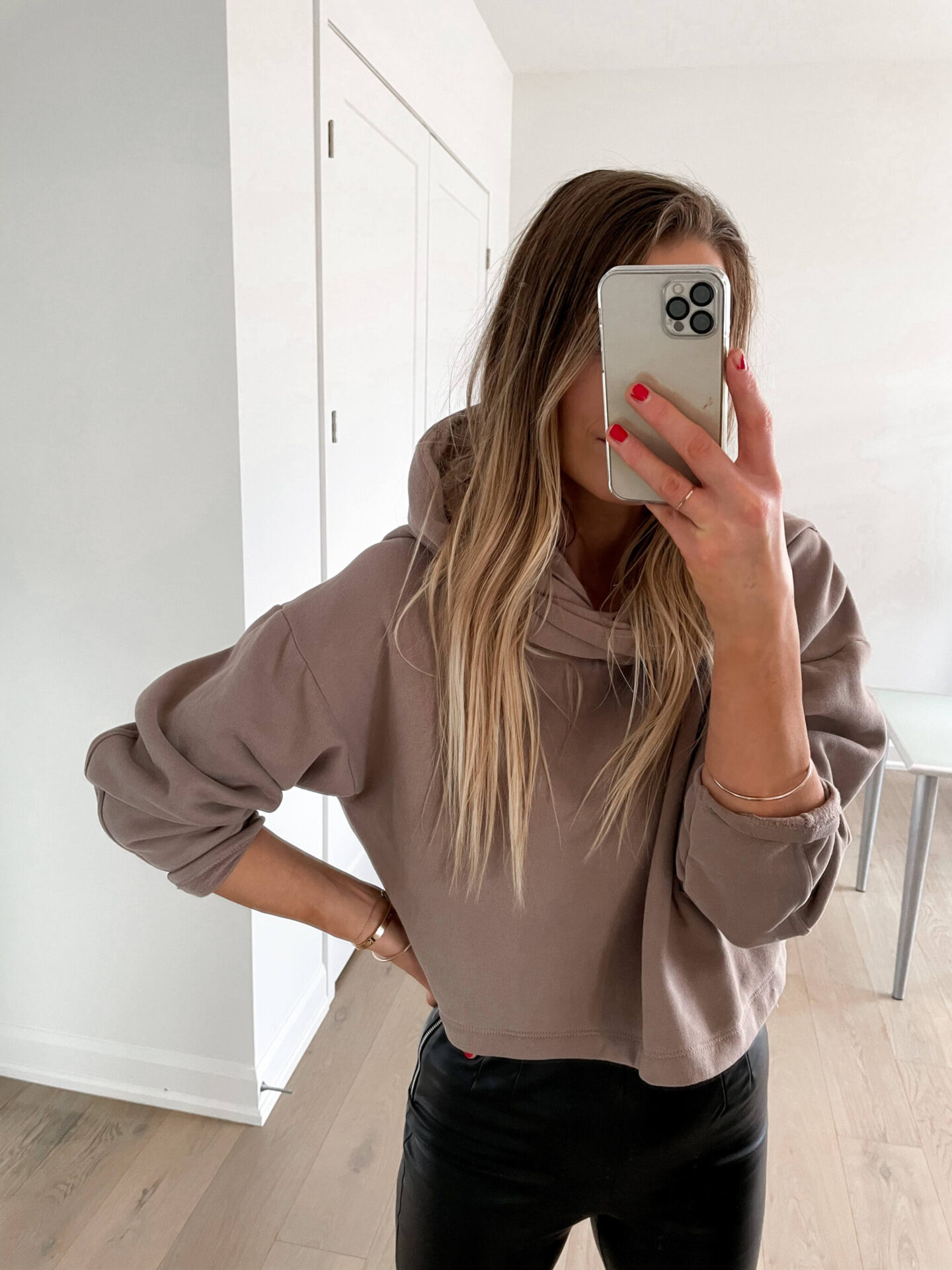 O U T F I T D E T A I L S : ZARA HOODIE (SIMILAR, SIMILAR, SIMILAR) | ZARA FAUX LEATHER PANTS — SOLD OUT (SIMILAR, SIMILAR, NEED THESE, COOL WIDE LEG STYLE) | GOLDEN GOOSE SNEAKERS (BUDGET FRIENDLY)
I'm loving all the ankle slit pants we are seeing this season–from inner, to outer to slips on the front of pant, they all work and are one of the hottest trends right now. I'm also loving how said pants are most stylishly paired with sneakers–the perfect pairing for the current landscape when you want to be on trend but comfortable.
If you're looking for some flared faux leather pants, I'm sharing a ton in the widget below (I spent close to an hour searching for similar, budget friendly options to mine!), so use the arrows to scroll through.
What are you up to this weekend? My girlfriend and I are going for pedicures and this is my first one in over a year (yikes!). I'm so so sooo excited and also looking forward to a little outing on my own; it doesn't happen often and is definitely needed for my mental health. Hope you girls have a great one xo
SHOP THE POST