All for for summa summa summatiiiiime!  When I hear that song, it just gets me moving, such a fantastic old school summer song, right?
Speaking of summer, I'm a big fan of all white and monochromatic looks in general, but this one has a couple pops of blush for fun.  Including these new mules which are super comfy and fit true to size.  The lower heel isn't something I typically tend towards, but I appreciate that it's also stylish now to wear heels of all heights.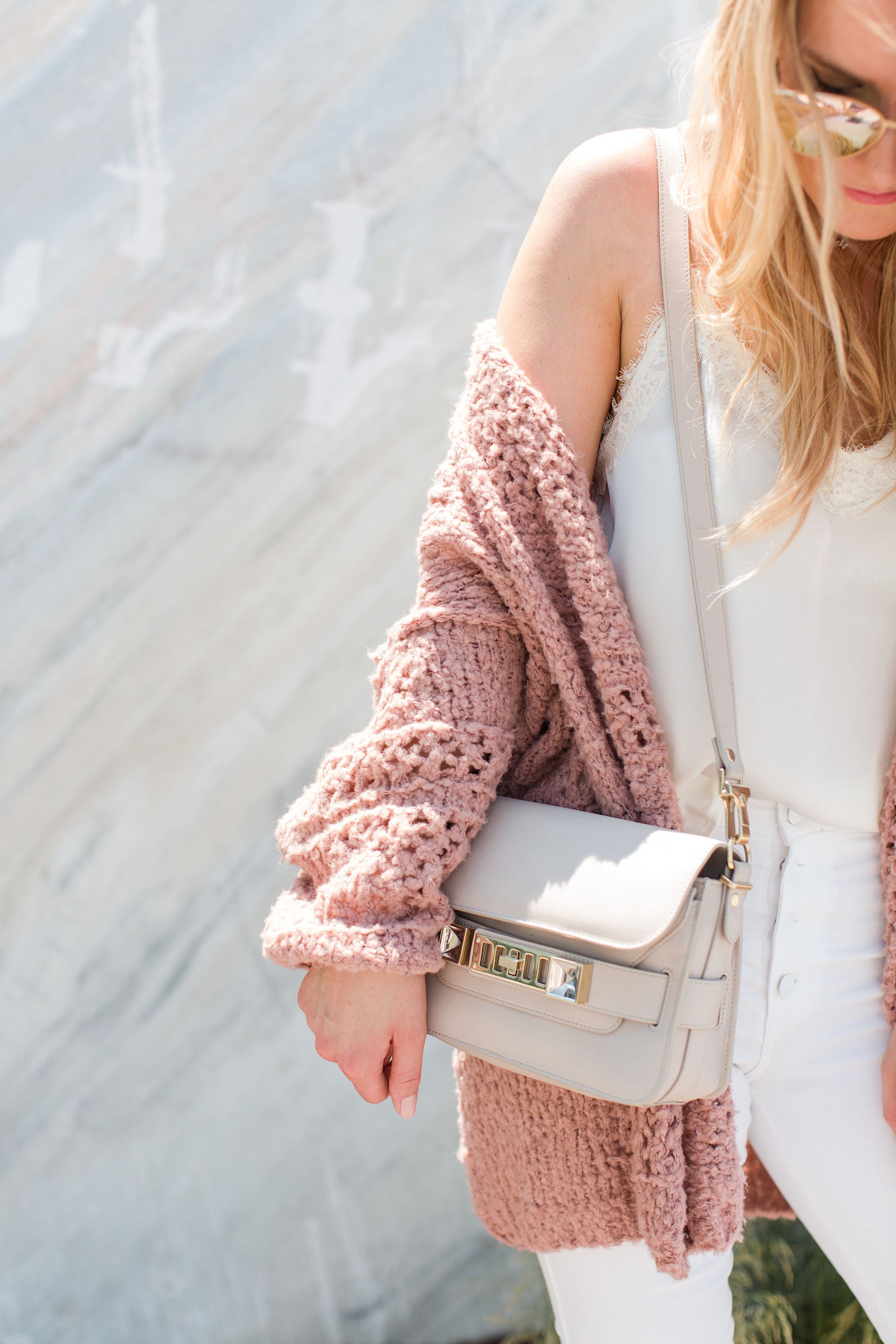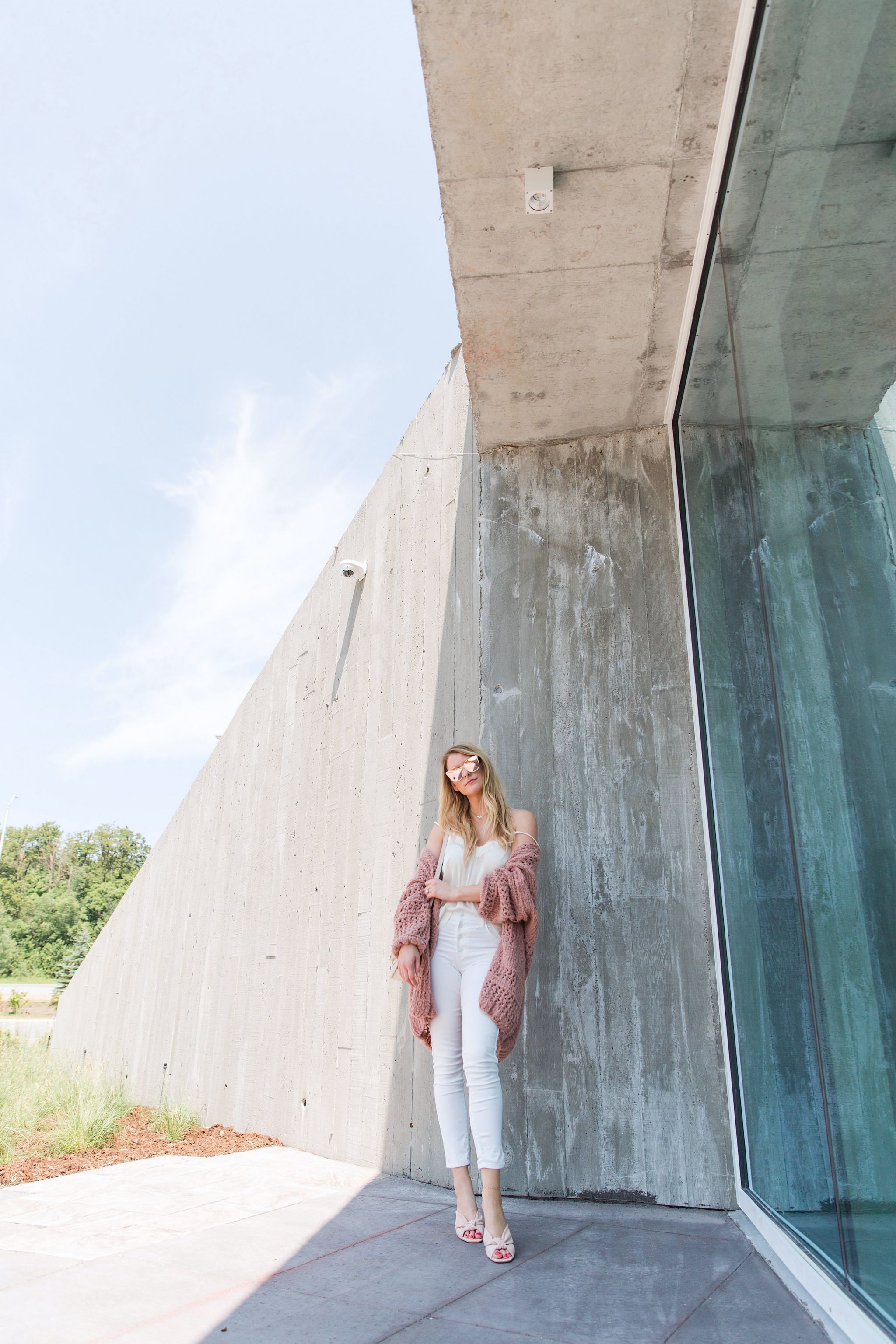 O U T F I T  D E T A I L S  :  KNIT CARDIGAN — ON SALE!  |  LACE TRIM CAMI  |  VINTAGE NECKLACE (SIMILAR)  |  WHITE SKINNY JEANS — NOW UNDER $15!  |  BLUSH MULES  |  BAG  |  SUNGLASSES
Okay, first things first, I need to talk about these white skinnies.  Yes, you read right, they are under $15 and actually so good.  I ordered them and shared them in my H&M Try-On Haul, and TBH thought I would be sending them back once they arrived.  Turns out, not so much!  They are stretchy, comfy, high-waisted and I love the button fly.  I had been looking for a pair of white skinnies to replace my Paige ones, and was hoping I could find something non-designer and am so happy I could!  White is my favourite colour but I find with pants I'm constantly touching my face, then touching my legs and getting make-up on my jeans.  Ugh!  My old pair have make-up that just wouldn't come out of them, so budget friendly is great for this non-distressed pair.
Next up, the cardigan is something I've had for a while and part of the Nordstrom Anniversary Sale!  It comes in three colours for the sale: black, off white & burgundy.  It runs super oversized, so I would suggest you size down.  I'm wearing the medium/large, which is a little roomier than I would have liked, but it was all that was available when I purchased mine.  I loved it so much I didn't care, and I'm still wearing it, so I guess that's all that matters 😉
Nothing else to report, we just finished watching All Eyez on Me, the Tupac documentary on Netflix and it was so good.  It was really telling of what was happening behind the scenes, seeing key players in the game, and more.  Marco and I were loving all the Kani pieces he was wearing!  Such a fantastic throwback.  Hope you girls have  great day!
SHOP THE POST
Photography by Lisa Provençal.