Good day!  How's your Monday going?  Hoping on to share a quick recap of the weekend & have some really fun posts coming up this week, a couple wedding related.
But first, the snaps, so let's jump in…
OUTFIT ABOVE:  VINTAGE COAT (SIMILAR, BUDGET FRIENDLY)  |  HAT — BEST PRICE!  |  LEGGINGS  |  BOOTS  |  BAG  |  PHONE CASE/STRAP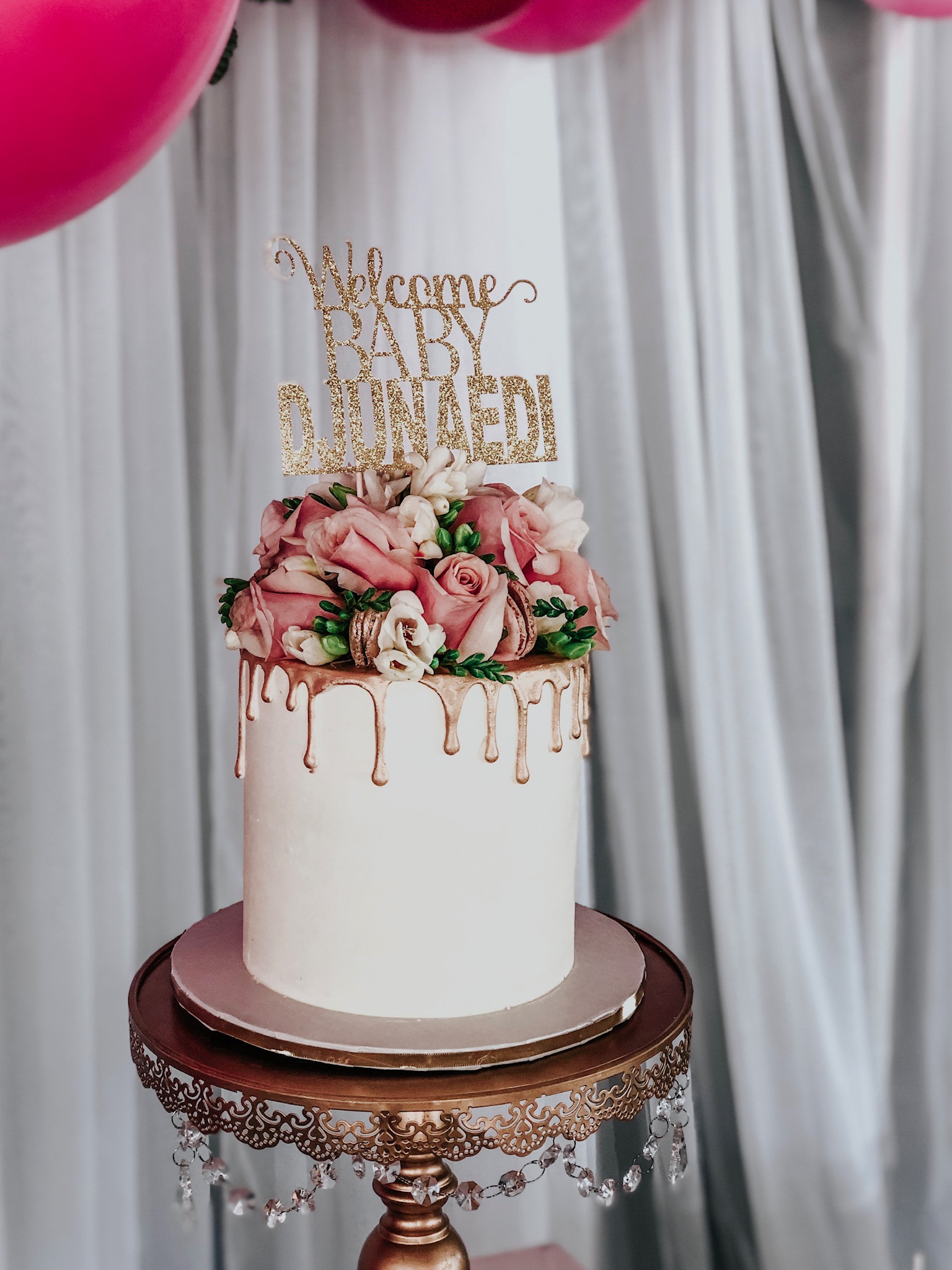 Friday was low key but Saturday was very exciting as I attended a friend's baby shower (remember the Lebanese wedding we went to last May?  Them).  It was absolutely gorgeous–a full on lunch with a balloon arch, speciality cake and treats, games and lots of fun.  The mama-to-be was glowing and I think she had a great time.
How stunning is the cake!?
That night, we kept it low key and stayed in.  I made this sweet potato bowl (from Somewhere Lately–love them!) and we hunkered down on the couch for some tv.
HAT (SIMILAR)  |  GLASSES  |  TOP — ON SALE!
Sunday was spent organizing and doing laundry!  We got a workout in that morning and then took down all of Christmas (finally!), I organized Marco's closet with some new baskets I picked up and more.
Have you girls watched the new Marie Kondo series on Netflix?  I watched a couple episodes and wasn't crazy about it, but it did serve as a reminder to get a little more organized.  Clutter drives me batty but I am totally guilty of letting it pile up.  We are planning on decorating our home this year so I want to get rid of as much clutter as we can to really breathe easy–anyone else?
Back tomorrow for a new post, see you then!
SHOP THE POST