I'm finalizing the recap of my trip to Vegas but wanted to touch on the exact pieces that I packed. Since we were only going for three-ish days, I wanted to keep my over packing habits to a minimum.
If you're planning a short trip, getting everything into a carry-on, like I did, is totally feasible, it just requires a little strategic planning in advance. So let's jump in.
Since we were travelling to Vegas at the beginning of February, I knew it wasn't going to be the scorching city I'm used to–and boy was it not. I actually could have packed warmer, but everyone did say it was unseasonably cold.
I based my wardrobe on fall clothes and tried to think of outfits that would be comfortable for walking a lot, but would also look stylish too. One of my goals was to plan two outfits with each pair of pants I was bringing–one for day, and one for evening.
Here is my full packing list, not including what I wore on the airport (will do a separate post for that):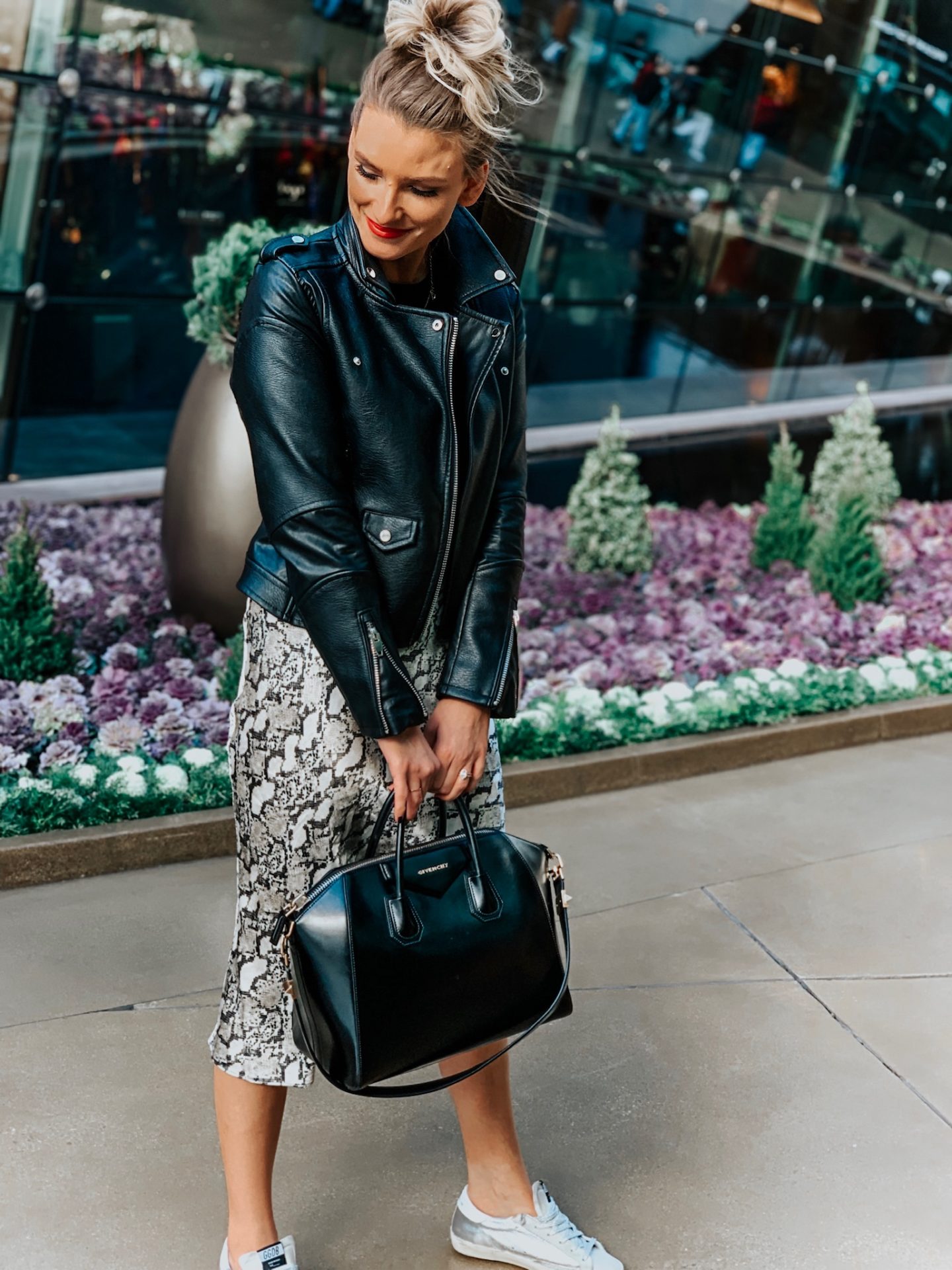 I just wanted to briefly touch on the heels situation. Personally I feel like you should bring a pair of heels to Vegas, if you're a heels person, but I only wore mine for a quick outfit shoot and then it was back into my sneakers–which I paired with everything from skirts to skinnies to denim.
I think it's also important to determine in advance what kind of Vegas vacation you're going for; will you be clubbing and living your best night life? If yes, then pack the heels. Are you going with your significant other and plan to go to a show or a nice dinner? If yes, then pack the heels. Are you just looking to explore, laze by the pools, do a little shopping and order room service? Maybe heels aren't necessary, but a nice pair of flats would work.
If you haven't been to Vegas before, there is a lot of walking, and women do it in heels, but this time, for once, I was really really happy to be in sneakers for 95% of the trip and actually comfortable. Sure there are Ubers, but oftentimes just getting out of your hotel is a bit of a trek, so something to keep in mind (ie. if you're bringing heels, which again, I still suggest, make them a comfortable pair).
Lastly, the bonus about sneakers and athleisure right now is that everyone and their mother are pairing sneakers with everything. The amount of Gucci and Alexander McQueen sneakers I saw on a daily basis were everywhere, so it's the perfect time to throw them on with everything from dresses to skirts to dress pants and more. Comfort is ruling right now and I'm definitely not mad about it!
Hope you girls found this packing guide even a little bit helpful, see you tomorrow! xo
SHOP THE POST