Winter is just about behind us but for those of you still experiencing lightweight parka weather, this one's for you.
I'm loving all the chic, graphic sweatshirts we have been seeing popping up in stores and this NYC one was immediately a yes for me.  The fabric is thick and cozy, but it's also super stretchy.  I went with a large (a natural choice to size up for this online store) and it was the perfect cross between roomy and fitted.  I just ordered this adorable cropped one from a different retailer and think it will look so cute with a denim skirt this spring!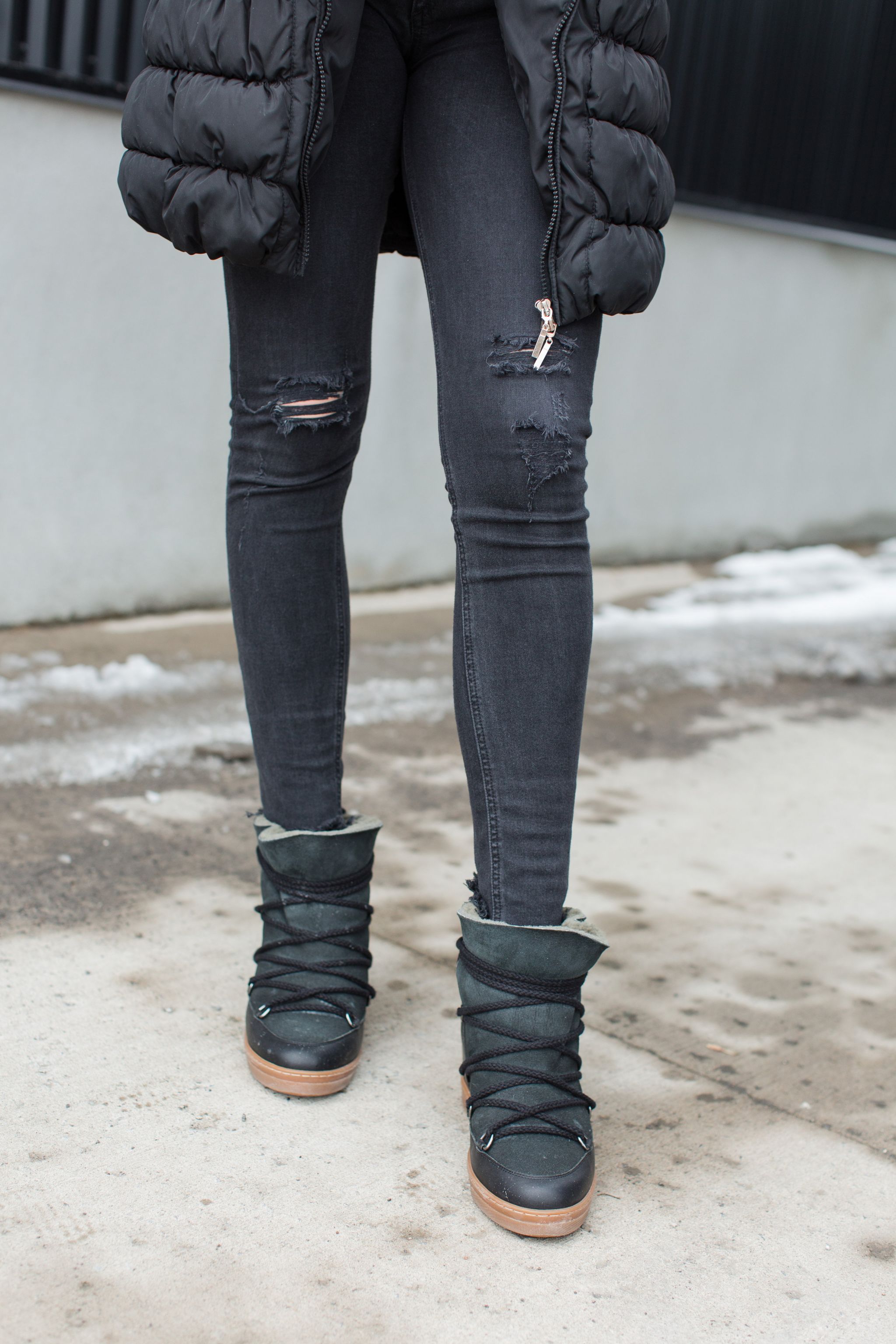 O U T F I T  D E T A I L S  :  NYC SWEATSHIRT  |  PARKA — OLD (SIMILAR)  |  BLACK DISTRESSED JEANS  |  LACE UP BOOTIES (BUDGET FRIENDLY)  |  BAG (BUDGET FRIENDLY)  |  SUNGLASSES
This is an easy weekend outfit, or even travel look that works while the weather is still cool.  We had some snow last night (ugh!) so I'm still pulling out a jacket every morning to head out the door, but a lighter weight park is perfect for this in between weather.  When I purchased mine in Italy three years ago on a whim (because it was 'unseasonably cold for April'), I never thought it would become one of my most worn costs in my closet!  Truly the best 60 euro spent!
How is your week going so far?  Things are okay on this end, just getting through the week and looking forward to the Easter long weekend.  March has been a busy and enjoyable month, but April I'm going to get cracking on wedding planning.  I kind of got super overwhelmed for a minute and needed to just chill–and with so many festivities happening in March (two bridal showers, two big birthdays including my own, plus just getting bogged down with work), I needed to put planning on hold to maintain my sanity.  However, following this weekend, it's time to get cracking and start getting things in order.  I can't believe it's the end of March already!
Hope you girls have a good Wednesday and I'll see you back here tomorrow for another outfit.
SHOP GRAPHIC SWEATSHIRTS
SHOP THE POST
Photography by Lisa Provençal.