This may be one of my favourite posts to put together each year.  I love recapping the favourite looks I wore (and forgetting the not-so-great ones, ha!) and sharing them in one last round-up post.  It's seeing all the hard work I put into the blog over the last year and remember the feedback it got and also some of the killer sales we all nabbed! 🙂
I'll be linking the original post under each photo in case you wanted to see it further or get the full outfit details.
ABOVE:  DRESSING UP A CROPPED HOODIE
SUEDE MOTO JACKET WITH BLACK DISTRESSED DENIM
BELL SLEEVES + OVER THE KNEE BOOTS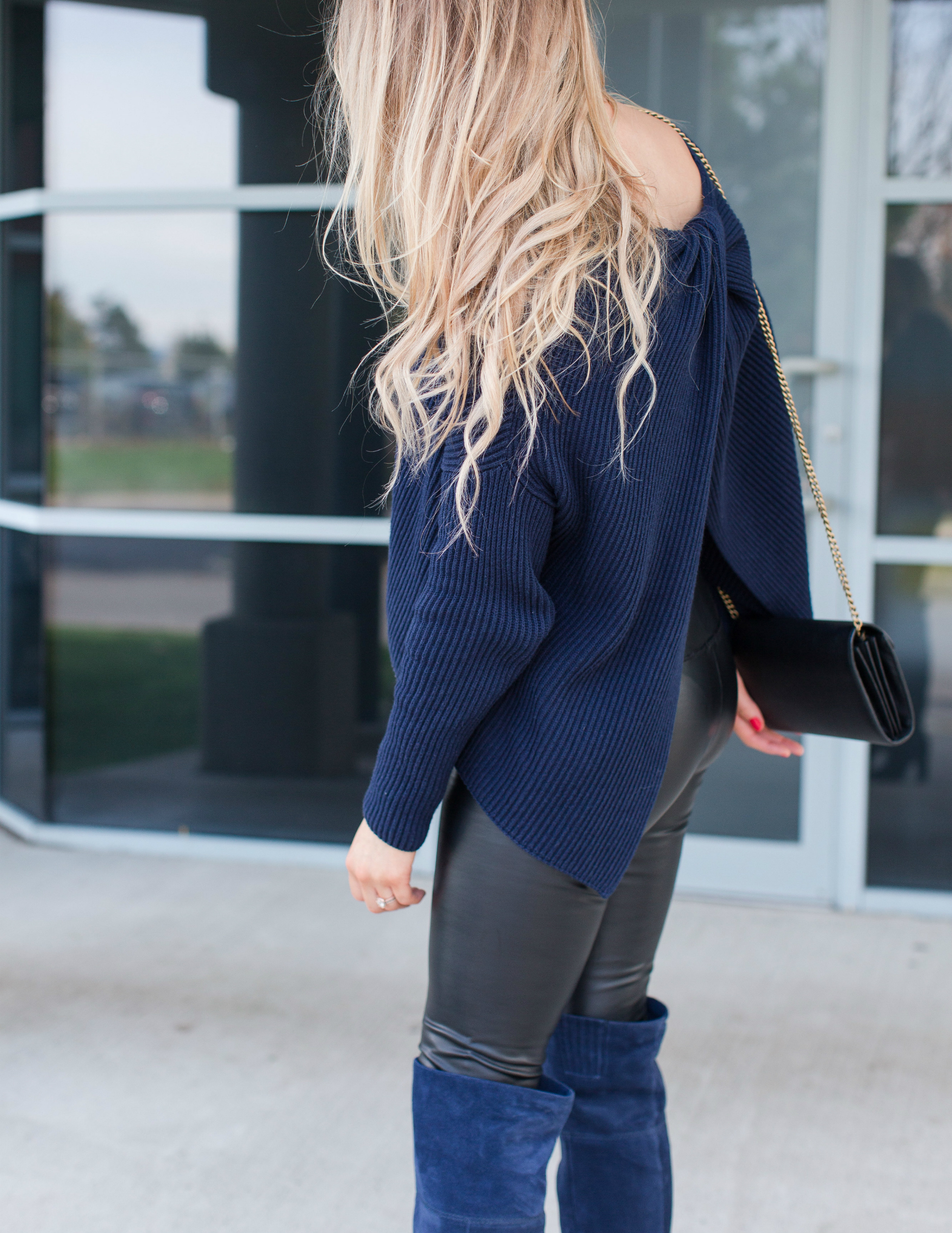 BLUE SUEDE OVER THE KNEE BOOTS + AN OPEN BACK SWEATER
HOW TO STYLE A PATENT LEATHER SKIRT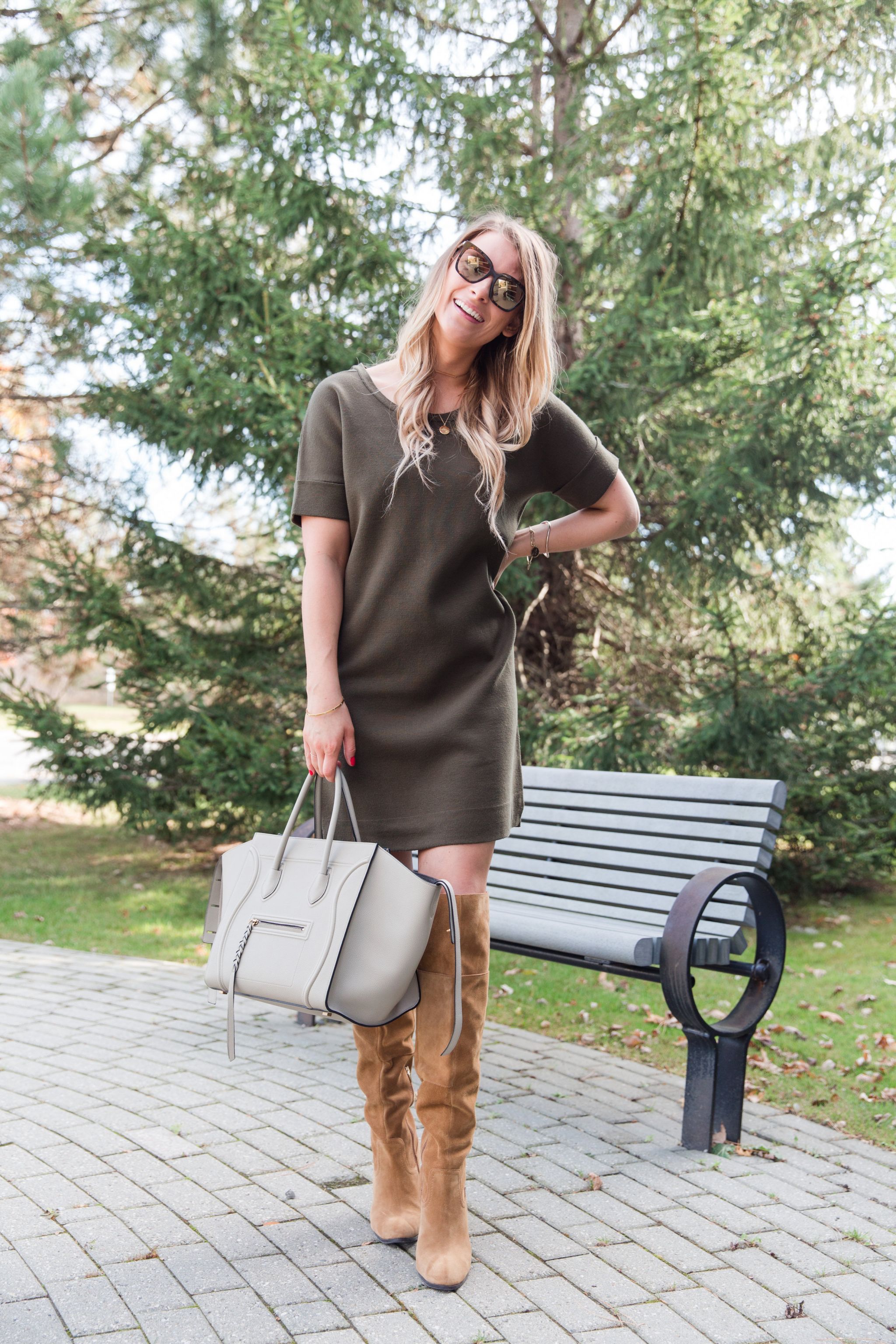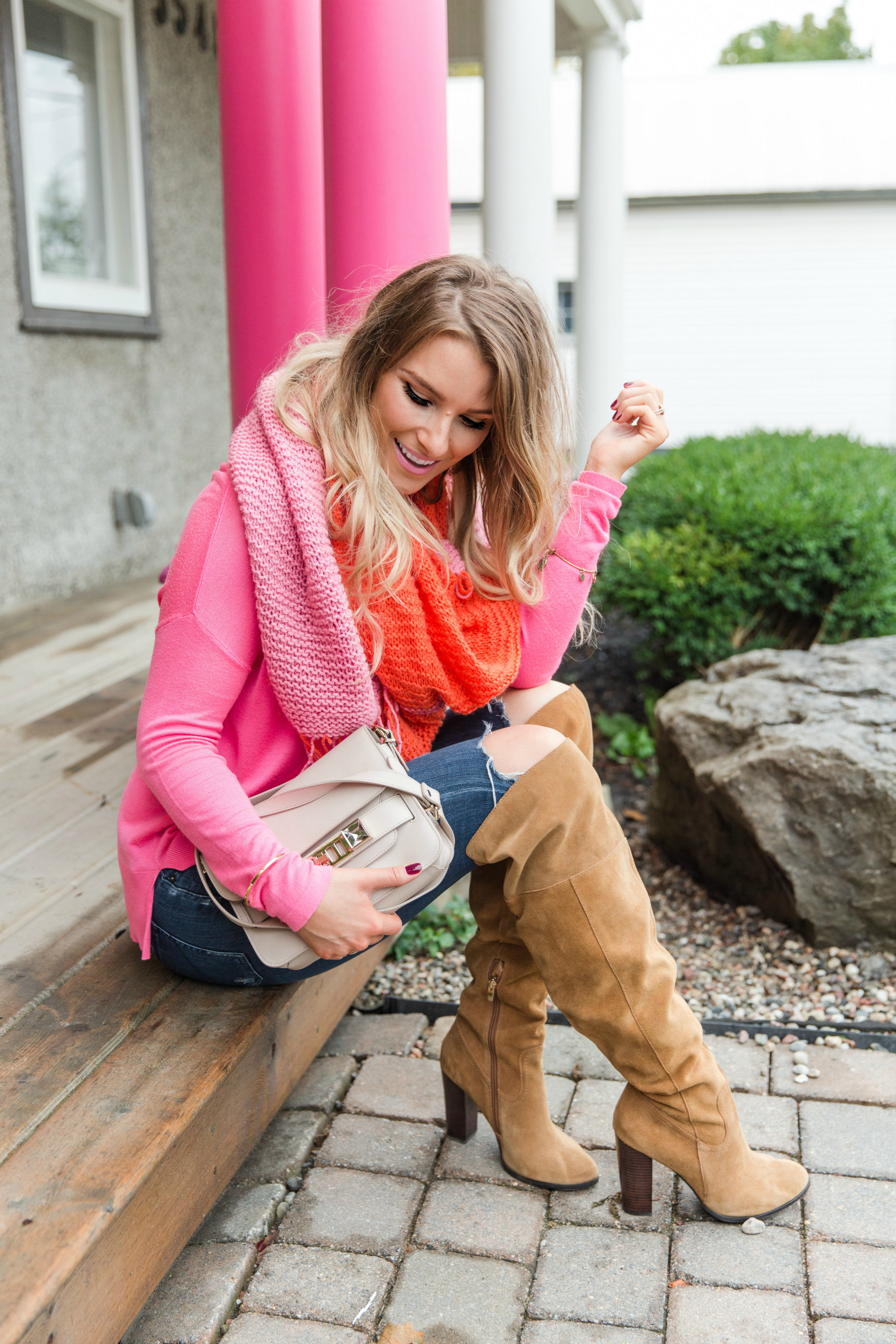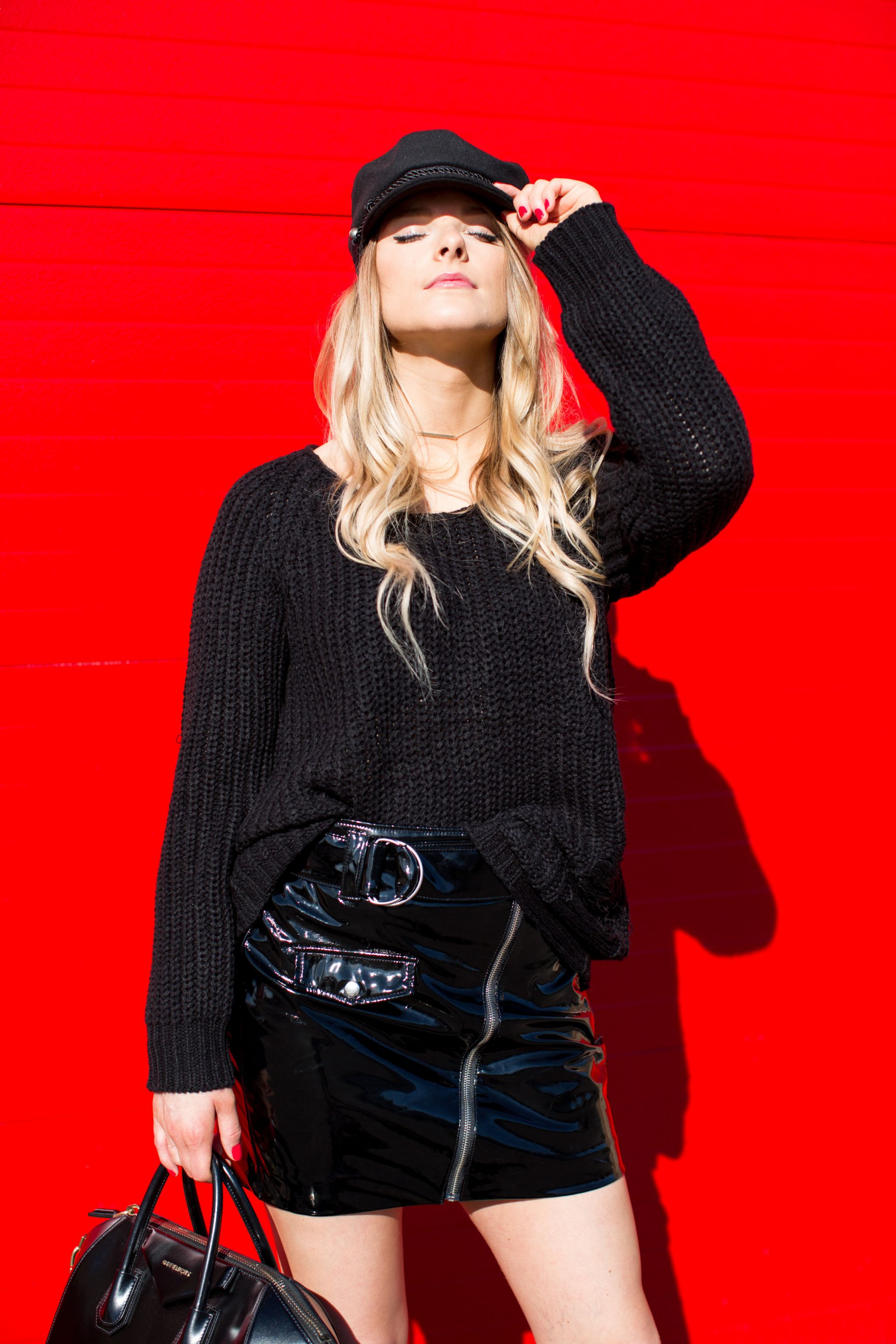 WHITE DISTRESSED SKINNIES FOR SPRING
THE BEST BUDGET FRIENDLY FAUX LEATHER LEGGINGS + A STYLING TIP FOR CROSS-BODY BAGS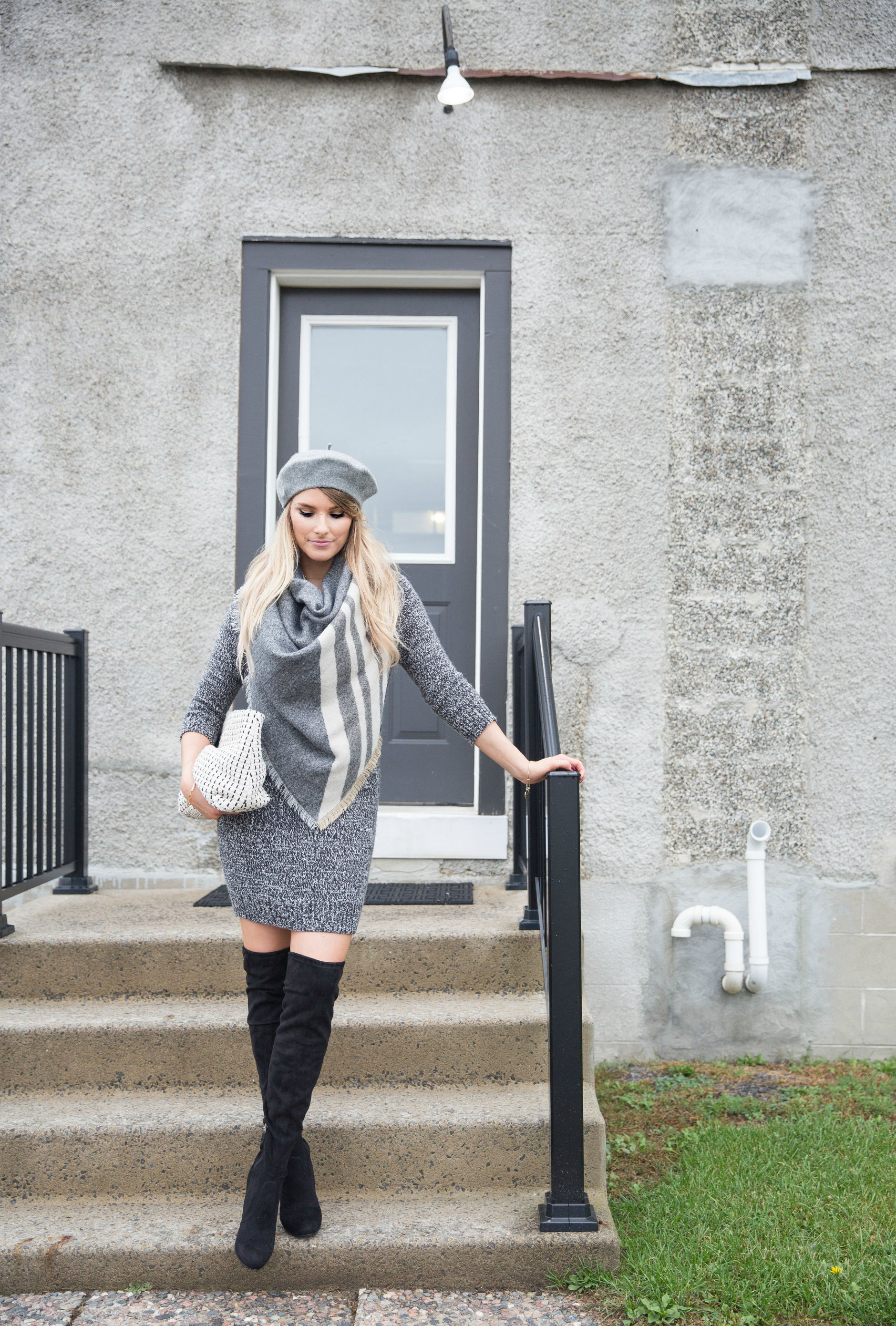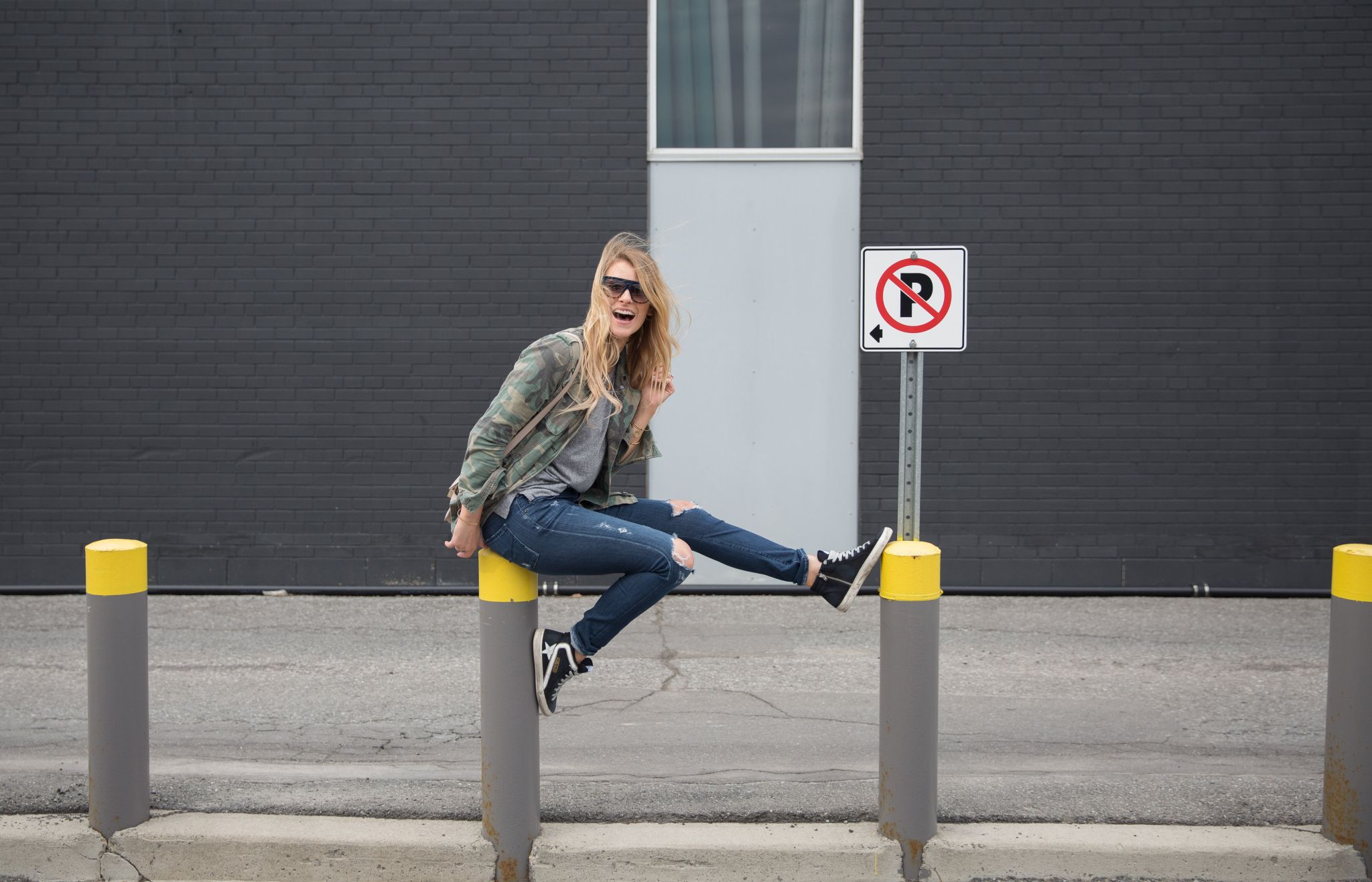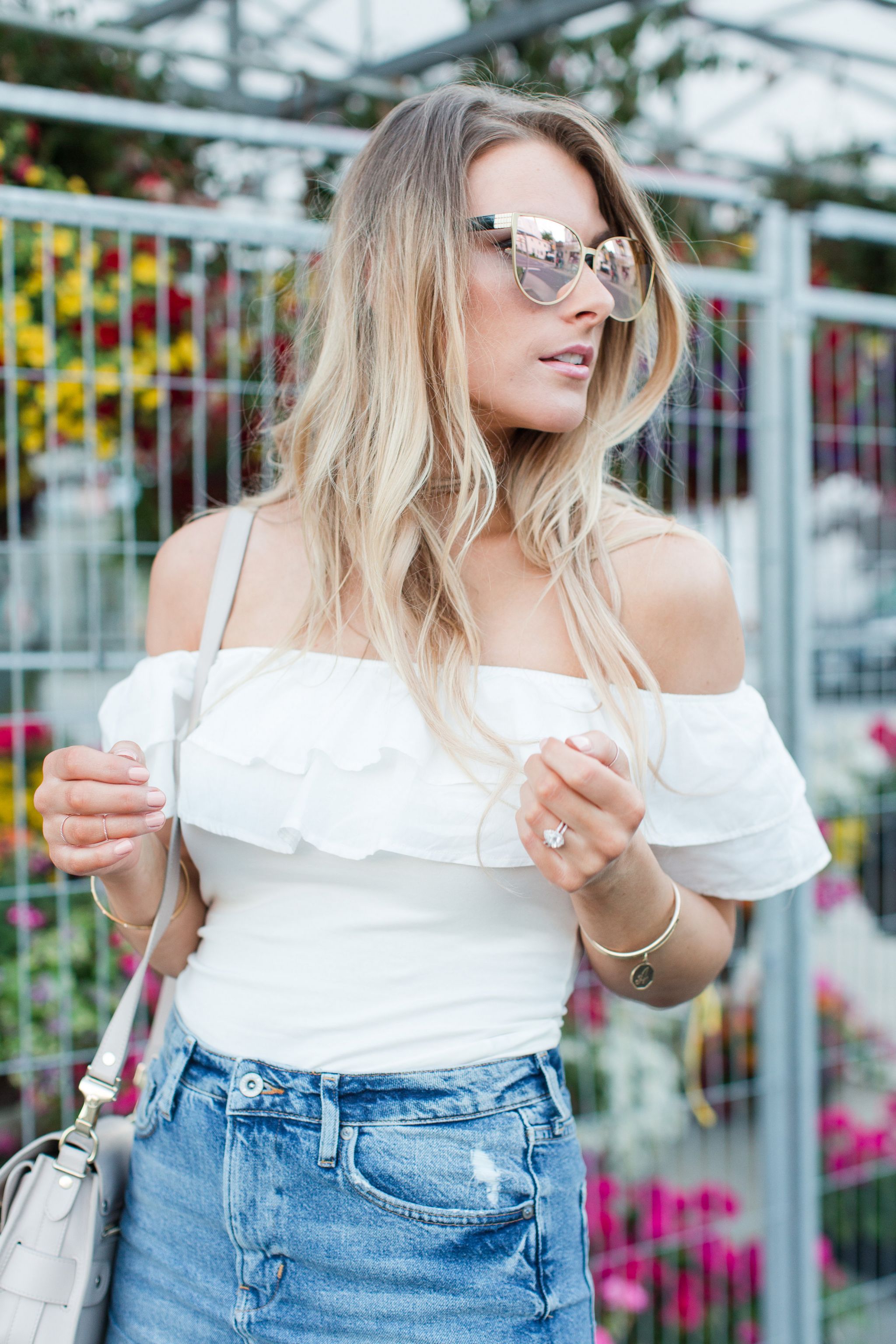 THE BEST BUDGET-FRIENDLY DISTRESSED DENIM SKIRT
STRIPED PALAZZO PANTS & OFF SHOULDER RUFFLE TOP
AN EASY WAY TO TRANSITION INTO FALL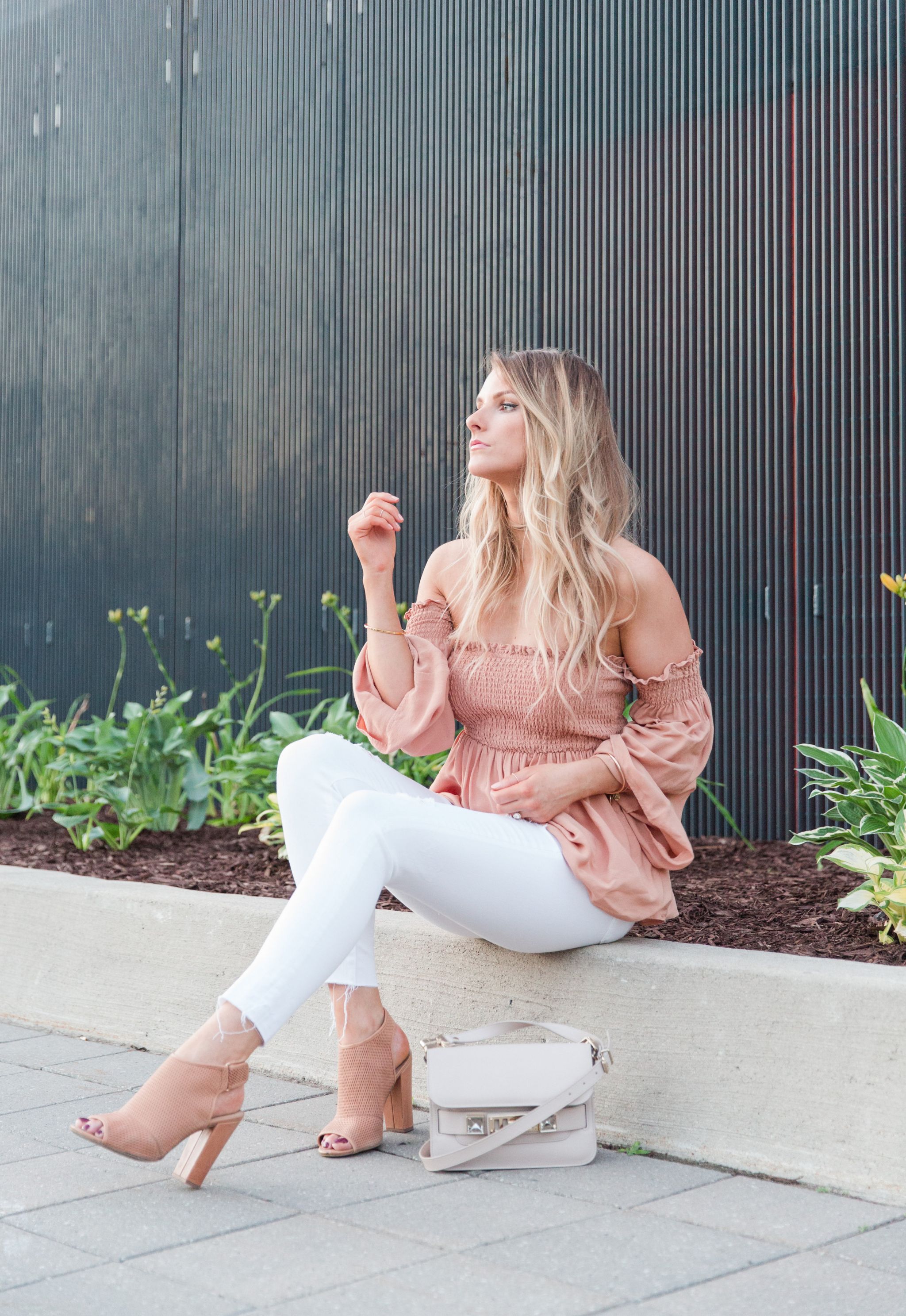 SMOCKED OFF SHOULDER TOP & WHITE SKINNIES
THE MOST VALUABLE PIECE OF WORKOUT ADVICE I CAN GIVE
FUR SLIDES | MY GO-TO WEEKEND FOOTWEAR
NEUTRAL KNIT CARDIGAN WITH AG SKINNY JEANS
WHITE BELL SLEEVES & GREY SKINNY JEANS
#NSALE & A TIP FOR GETTING ITEMS THAT HAVE SOLD OUT
POLKA DOT BLOUSE & FRAME STEP HEM BLACK DENIM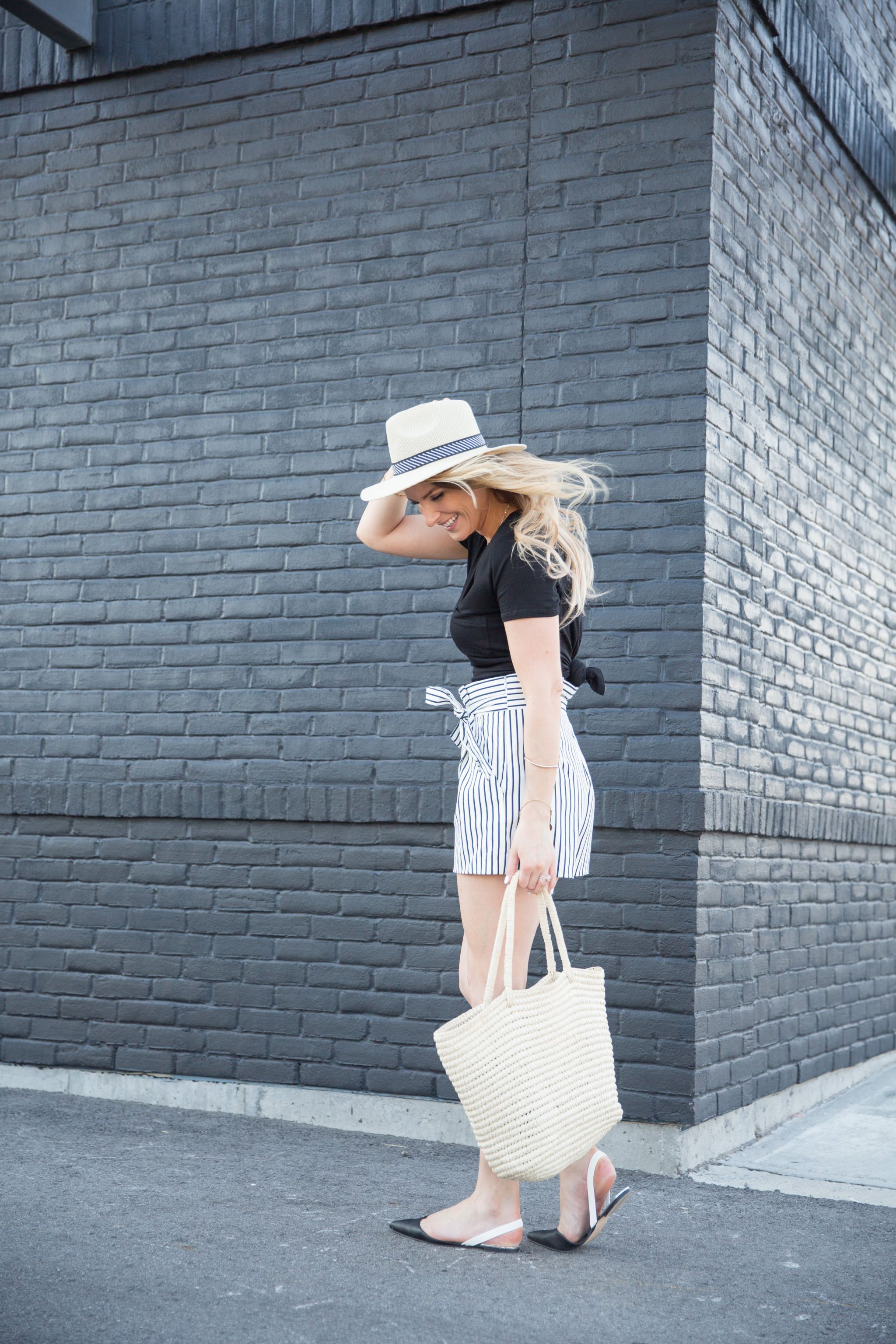 STRIPED PAPERBAG HIGH RISE SHORTS & A STRAW HAT
OFF SHOULDER TIE TOP WITH STEP HEM JEANS
VALENTINE'S DAY STYLE WITH A TWIST
BLEACHED DENIM JACKET & WRAP UP BLOCK HEELS
TRANSITIONING YOUR WARDROBE WHILE THE WEATHER IS STILL COOL
LAYERING WITH NEUTRALS + 5 TIPS
DRESSING DOWN AN OFF SHOULDER TOP
MESH PEPLUM + ESPADRILLES WEDGES
FRAYED A-LINE DENIM MINI SKIRT
HOT TREND: USING A BEACH BAG AS A PURSE
In 2017 I really narrowed down my neutral style, which I had started to accept in 2017.  I also kept with my 2016 resolution of buying quality pieces over quantity and found myself buying less at Forever 21 and H&M and being more selective when I did.  I will always enjoy going into those stores and looking around, but if I don't love it or don't think it will be useful in my closet, I'm more likely than ever to pass it by (versus just buying it because it's 'a great deal', you know?).  Now, that doesn't mean I don't love a good fast-fashion quick-fix, there are definitely some killer budget-friendly buys out there that I'm all for; I'm looking at you mesh trend, sequins, my fave leather leggings, layering camis & more.
I've found myself really parring down the shoes I wear too–I have favourites and tend to wear them a lot.  I still love skinny jeans and discovered the boyfriend jean trend isn't really for me, and that's okay.  I also find myself always reaching for a cross-body bag over a handbag more often than not.  My jewelry preference is more delicate over chunky and a cat-eye is still my go-to make-up look.  In realizing all this I've also realized I'm enjoy getting older (ish–um, fine lines you can go away please, mmmkaythanks) and the comforts of knowing what I like.  I remember wanting to produce a different make-up look every. single. day. about five years ago.  Now?  I can't be bothered!  Stuffy, tight clothes that make me uncomfortable?  No thanks.  I know what I like, and that's what I go with.  Additionally, when the weekend rolls around, I pretty much live in my yoga pants–which kind of annoys me because I'm definitely not Instagram-ready, if you will, but at the same time: #letmelive.
You can see all my outfits from 2016, 2014, 2013, 2012, 2011 & 2010, if you'd like.
There are definitely a couple outfits I'm not crazy about from the past year, but that's growth and just coming more into my own.  Plus, if we didn't make funny fashion choices, what would we have to look back on and laugh at? 😉
For this year you can expect just as many, if not more, outfits and I'm going to try to incorporate more decor and hosting into the blog as well.  I've got some really fun ideas for content coming up in the next month or so, and love that you girls are loving seeing more of our place.  I definitely feel like it's still really empty, which makes me kind of reluctant to share, but at the same time it's a process and we can't have it all done at once.
 READ MY PERSONAL ANNUAL RECAP HERE
Again, thank you for all your support over the last year, I know it might seem like I'm not talking to you specifically, but I am.  Each, and every single person that clicked on this post and is reading, I'm picturing your smiling face and enjoying recapping the year with me (I do the same with other Bloggers, I love reading blogs!).  I know sometimes it can seem weird to reach out, but please don't ever hesitate to DM me on IG if you have a fashion question or suggestions on things you'd like to see on the blog.  I'm counting on you as friends to tell me so I can make this place a place we both enjoy!  xo